Leadmusic, Geneva - Switzerland
2 rue Albert-Richard,
+41 22 731 62 72

Ask for our offer
VAT 7.7% included. Without shipping costs.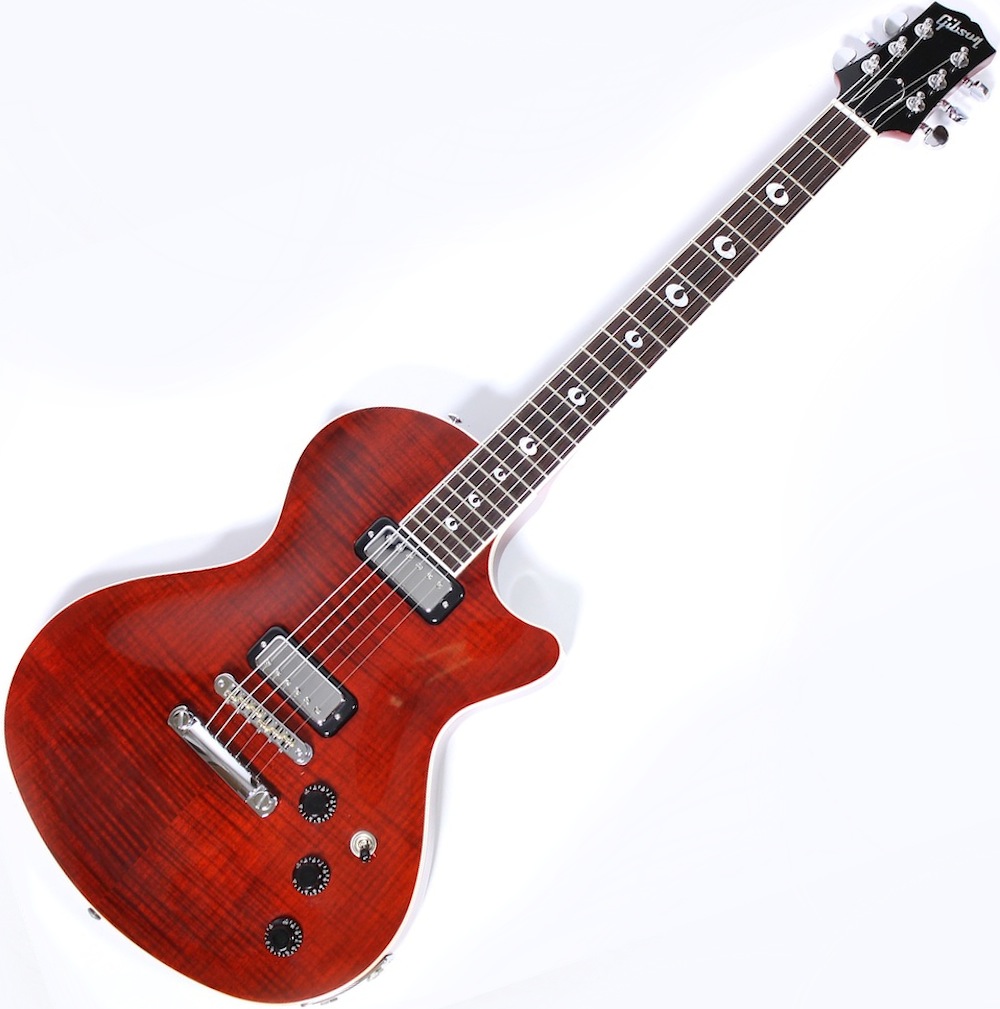 Information:
Here we have a unique instrument, as this Gibson Nighthawk is a complete one-off, probably a custom Gibson Nighthawk prototype! The Nighthawk and Blueshawk models have their own cult followings, but this instrument is in a different ballpark and shows a different shape, actually unique shape. With the addition of mini humbuckers, custom crescent moon inlays, a gorgeous flame top and a piezo pickup, you have Custom Shop quality on a totally unique axe. The playfeel is extremely comfortable and the neck is fast and the  upper fret access is unrestricted as a result of the thinner, smaller body shape.
In near mint condition, this one-off prototype was barely played and kept in a superb condition. No dings, dents, scratches other than light surface scratches and minor playwear. Frets are like new. The solid mahogany body is chambered fromt he electronic cavity to the pickups cavity. The solid figured maple top is a great looking one. All the specs, routing cavity, electronic, fretboard and bindings are usual of Gibson and clearly shows all the Gibson factory specs and flaws.
This unique instrument has a LR Baggs piezo, and you can effortlessly produce shimmering clean tones, making it hugely versatile for any application. Gig and studio-ready, and perfect for the quiet apartment practice space. What an awesome, all-around guitar! It comes with a letter from the original owner describing the electronics and giving some details. A generic Tweed Hardshell case is included.
Specifications: