Leadmusic, Geneva - Switzerland
2 rue Albert-Richard,
+41 22 731 62 72
Mission Engineering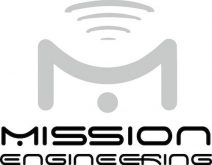 Mission Engineering designs and builds professional quality electronics
products for musicians. Mission is the world's only manufacturer of
switching expression and volume pedals optimized for best performance
with specific amplifiers, processors, and effects. Our all metal pedals
are designed and built in the USA, and available in your choice of high
quality colors and finishes Our effect pedals feature innovations you won't find anywhere else, such
as the Mission Rewah with it's switchable tone stack. Mission products
are in daily use by touring bands, solo artists, recording studios and
venues worldwide. So use what the pro's use, and get on a Mission.
2 Products
Description:
XPB-R is an expression Pedal in a Box. When you just need to set and forget an expression pedal input, or save space and weight on your board, the Mission XPB is the thing. A tiny 5cm side aluminum enclosure holds a rotary pot that can be set by hand. A rubber boot, included, allows easy foot contro...
Description:
The Rewah Pro is the next generation all analog wah pedal from Mission Engineering. Rewah is built around a custom inductor of the type used in very high end audio amplifiers. The inductance and resistance are the same as the vintage halo inductors that are highly coveted for wah pedals. Due to the...
You didn't find the item you're looking for?
You couldn't find what you wanted in our selection of items? No problem! We can get it for you, and at the best price!!!
If you know the brand or the model – or any other reference – let us find it for you. You'll be informed of the terms and delivery period very quickly.
Contact us by phone or by e-mail or – if you have all the useful information – using the On request form available here.