Leadmusic, Geneva - Switzerland
2 rue Albert-Richard,
+41 22 731 62 72
MXR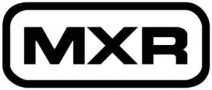 MXR, also known as MXR Innovations, was a manufacturer of guitar effects units, founded in 1973 by Michael Laiacona, Keith Barr, and Terry Sherwood, and based in Rochester, New York. MXR is now owned by Jim Dunlop.
1 Product
Description:
The M-181 MXR Bass Blowtorch bass overdrive pedal is made to deliver the hottest sounds this side of Hades--from a tube-like growl to full-blown distorted madness. Because the Bass Blowtorch's overdrive is focused in the midrange frequencies, you'll retain your low-end thunder and high-end sizzle wh...
You didn't find the item you're looking for?
You couldn't find what you wanted in our selection of items? No problem! We can get it for you, and at the best price!!!
If you know the brand or the model – or any other reference – let us find it for you. You'll be informed of the terms and delivery period very quickly.
Contact us by phone or by e-mail or – if you have all the useful information – using the On request form available here.