Leadmusic, Geneva - Switzerland
2 rue Albert-Richard,
+41 22 731 62 72
Santa Cruz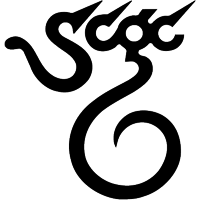 It's been years that Sant Cruz Guitars company offers very high end acoustic guitars. very limited quantities supplied each years.
1 Product
Description:
The famous Santa Cruz guitar company, founded in 1976 by Richard Hoover, is a reference in the field of high-end acoustics, and this instrument, released in 2001 from the Californian workshops, is an example of what the brand can do. In the Pre-War version, the proven design of this Dreadnought...
You didn't find the item you're looking for?
You couldn't find what you wanted in our selection of items? No problem! We can get it for you, and at the best price!!!
If you know the brand or the model – or any other reference – let us find it for you. You'll be informed of the terms and delivery period very quickly.
Contact us by phone or by e-mail or – if you have all the useful information – using the On request form available here.