Leadmusic, Geneva - Switzerland
2 rue Albert-Richard,
+41 22 731 62 72
Ibanez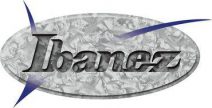 Ibanez is a guitar brand owned by Hoshino Gakki and based in Nagoya, Aichi, Japan. Hoshino Gakki were one of the first Japanese musical instrument companies to gain a significant foothold in the United States and Europe.
In the 1970s, the Nisshin Onpa company, who owned the Maxon brand name, developed and began selling a series of effect pedals in Japan. Hoshino Gakki licensed these for sale using the name Ibanez outside of Japan. These two companies eventually began doing less and less business together until Nisshin Onpa ceased manufacting the TS-9 reissue for Hoshino Gakki in 2002.
1 Product
Description:
Here's a really cool and rare Made in USA Ibanez Exotic Wood UCEWQM model in very good shape. Extremely rare guitar from 1992. Back then, it was the time of the legendary Ibanez USA Custom Shop where the JEM for Steve Vai and many other innovations were developed. At the beginning of the 90s the...
You didn't find the item you're looking for?
You couldn't find what you wanted in our selection of items? No problem! We can get it for you, and at the best price!!!
If you know the brand or the model – or any other reference – let us find it for you. You'll be informed of the terms and delivery period very quickly.
Contact us by phone or by e-mail or – if you have all the useful information – using the On request form available here.