Leadmusic, Geneva - Switzerland
2 rue Albert-Richard,
+41 22 731 62 72
PRS Guitars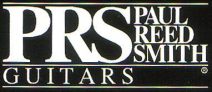 PRS Guitars is an American guitar manufacturer, based in Stevensville, Maryland. PRS Guitars was founded by guitarist and luthier Paul Reed Smith in 1985. Paul Reed Smith Guitars is a leading manufacturer of high-end electric-acoustic guitars. PRS guitars were originally crafted for local musicians and have since become highly prized by musicians and collectors across the world. Through innovative design and quality of workmanship, PRS has a worldwide reputation for building premier quality products, as each guitar is handcrafted with attention to detail from the finest materials available. The company employs just over 200 people and builds approximately 13,000 guitars per year. PRS sells its products through exclusive domestic dealers and international distributors across the world. PRS guitars are used by a veritable "who's who" of top musicians..
1 Product
Description:
How rare are these Paul Reed Smith Employee Guitar. Our stunning 1990 Custom 24 has the Paul Reed Smith's inscription "Custom built for Chuck Hurley", who has been with PRS Guitars for over 30 years. The ability for employees to make guitars has been around since the very early 90s, and depending...
You didn't find the item you're looking for?
You couldn't find what you wanted in our selection of items? No problem! We can get it for you, and at the best price!!!
If you know the brand or the model – or any other reference – let us find it for you. You'll be informed of the terms and delivery period very quickly.
Contact us by phone or by e-mail or – if you have all the useful information – using the On request form available here.