Leadmusic, Geneva - Switzerland
2 rue Albert-Richard,
+41 22 731 62 72
Beyerdynamic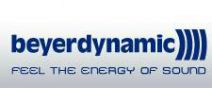 Beyerdynamic GmbH & Co. KG (spelled with a lower-case b) is a German audio equipment manufacturer, which produces microphones, headphones, wireless audio systems and conference systems. beyerdynamic has remained a family-owned company since it was founded in 1924.
With the beyerdynamic MANUFAKTUR you can individually configure your
personal hi-fi headphones, aviation headsets, gaming headsets and your
personal M88 microphone. Style your personal product, which will
exclusively be handcrafted for you! Just choose the model you like and
define its technical features. Then use your imagination and select
from a wide range of exclusive materials and colours for different
components such as the headband pad, ear pads or metal parts. Your
personal laser engraved text on the headband clip makes your creation
absolutely unique.
1 Product
Description:
OK, here's the best headphones you can get for home studio or professional use....
You didn't find the item you're looking for?
You couldn't find what you wanted in our selection of items? No problem! We can get it for you, and at the best price!!!
If you know the brand or the model – or any other reference – let us find it for you. You'll be informed of the terms and delivery period very quickly.
Contact us by phone or by e-mail or – if you have all the useful information – using the On request form available here.