Leadmusic, Geneva - Switzerland
2 rue Albert-Richard,
+41 22 731 62 72

Ask for our offer
Regular price: CHF 145.00
VAT 7.7% included. Without shipping costs.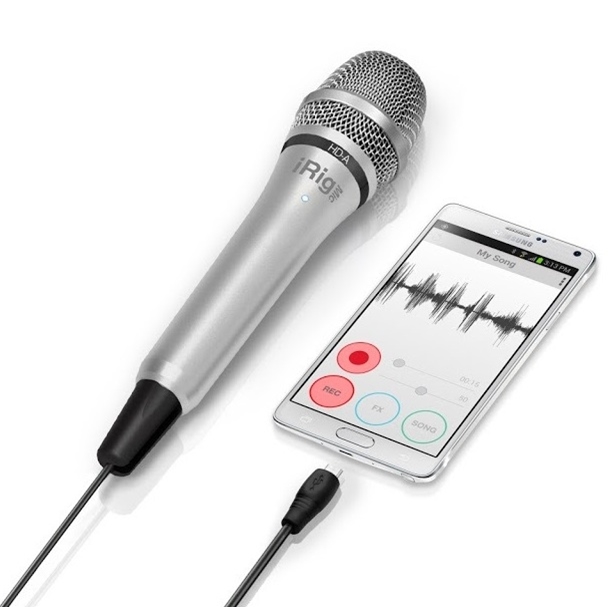 Information:
iRig Mic HD-A is the first affordable high-quality handheld digital condenser microphone for Android. Now singers, musicians, journalists, videographers, podcasters and more can enjoy high definition digital audio while on the go. Talk about versatile: You can connect it directly to your Android device or PC! How's that for convenience?
But versatility is just one of iRig Mic HD-A's many attributes. iRig Mic HD-A sports a 24-bit audiophile-grade A/D converter, a 44.1/48 kHz sampling rate and a low-noise/high-definition pre-amp.
You can count on iRig Mic HD-A to give you high quality results, anytime and anywhere. It can handle the most demanding professional needs in the field or in the studio and is comparable in quality to what you'd get in a mic that costs three times as much.
iRig Mic HD-A features a sturdy metal body construction and an ergonomic handheld form factor that allows for hours of comfortable recording and performance. It can also be mounted on a standard mic stand using the included clip.
And with iRig Mic HD-A you'll be able to record right out of the box thanks to its generous assortment of free apps and software — the largest collection included with any portable microphone. You get superior vocal processors, tools for field recording, guitar and bass effects (try them on your vocal recordings for a sound you'll never forget) and a whole lot more.
Sure, there are many other mics out there, but none can match the powerful combination of high-definition sound, multiplatform compatibility, versatility and "bang for your buck" price that you get with iRig Mic HD-A.
Specifications:
Affordable handheld digital condenser microphone for capturing audio on the go
Detachable cables for OTG and USB connector compatibility
High-quality 24-bit, audiophile-grade A/D converter
44.1 – 48 kHz sampling rate
Gain control with mutlicolor LED indicator
Handheld design — also compatible with standard mic stands

Polar Pattern:

cardioid

Interface Type:

USB digital microphone, built-in low-noise high-definition preamp

Frequency Response:

40 Hz – 18 kHz, -3dB

Maximum Sound Pressure:

134 dB

Distortion:

3% THD at 134 dB, 1 kHz

Windscreen:

built-in

Sensitivity:

adjustable over a 40 dB range
Built-in low-profile gain control
Built-in multicolor LED for status and audio level indication

Connector Type:

standard Micro-USB

Power and Connection

: works with Android and PC
Mic clip and carry bag included
EZ Voice FREE for Android, iRig Recorder FREE for Android and AmpliTube FREE for Android apps included
AmpliTube Custom Shop and T-RackS Custom Shop software for PC included
Android Devices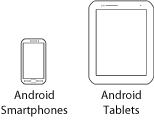 Compatible with Android devices that support Samsung Professional
Audio technology, like the Samsung Galaxy Note 4 and Galaxy Note Edge.
Samsung Galaxy S5 and Galaxy Note 3 require Android 5.
Compatible with Android devices with USB (OTG) connector running Android apps that use USB (OTG) audio input.
Compatible with any Android devices with USB (OTG) connector running Android 5.
Computers

Windows®: Support using the ASIO4ALL driver on Windows XP/Vista/7/8.