Magasin Leadmusic à Genève
2 rue Albert-Richard,
+41 22 731 62 72

Prix sur demande
Prix normal: CHF 145.00
TVA 7.7% incluse. Hors frais de ports.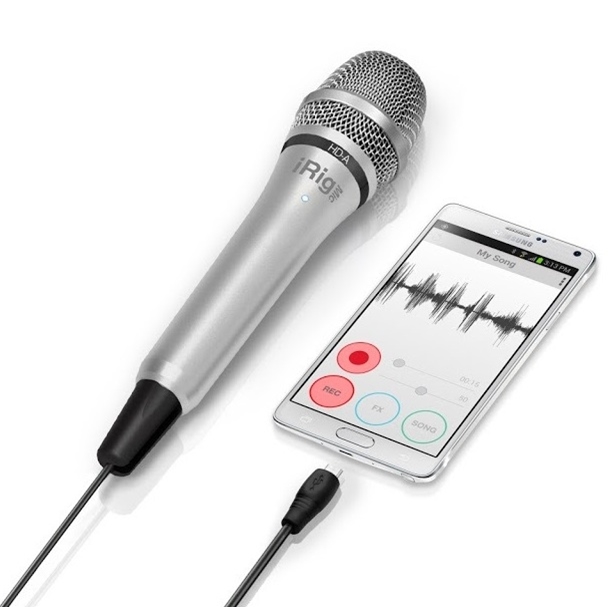 Présentation:
Propriétaires d'appareils Android, voici une solution exceptionnelle pour vos enregistrements vocaux, instruments ou autre podcast ou interview. Le nouveau venu dans la gamme des micros chant ou prise de son de IK Multimedia vous donnera une impression de qualité studio pour vos prises de chant ou enregistrements. Le iRig Mic HD est un micro USB qui vient se brancher aussi bien sur votre PC que vos smartphone Android ou autres tablettes avec un échantillonnage à 44.1/96 kHz en 24-bit.
Conçu pour offrir une polyvalence maximale, l'iRig Mic HD-A de IK Multimedia est un micro à condensateur haute qualité. Avec son convertisseur A/N 24 bits performant, sa fréquence d'échantillonnage de 44,1/96 kHz et son préamplificateur faible bruit haute définition, l'iRig Mic HD-A vous donnera des résultats de qualité professionnelle.
Que vous soyez chanteur, journaliste, producteur ou diffuseur, l'iRig Mic HD-A est livré avec un câble de connexion OTG et un câble USB. Cela vous couvre pour la dernière génération d'appareils Android, et il vous donne également la possibilité de se connecter directement à votre PC pour vous offrir une polyvalence optimale. Ce micro est assorti d'une large gamme d'apps et de logiciels gratuits : traitement vocal, enregistrement sur le terrain, multi-effets pour guitare et basse, et plus encore. De quoi commencer à enregistrer immédiatement.
L'iRig Mic HD-A dispose d'un signal numérique vers votre appareil : lorsque vous enregistrez un son, celui-ci passe d'abord par un préamplificateur haute définition performant avant d'être converti au format numérique par un convertisseur A/N 24 bits. Une fois la conversion effectuée, votre enregistrement reste au format numérique. Et à chaque enregistrement, vous bénéficiez d'un son à la pointe de la précision sans bruit de fond.
Spécifications:
Affordable handheld digital condenser microphone for capturing audio on the go
Detachable cables for OTG and USB connector compatibility
High-quality 24-bit, audiophile-grade A/D converter
44.1 – 48 kHz sampling rate
Gain control with mutlicolor LED indicator
Handheld design — also compatible with standard mic stands

Polar Pattern:

cardioid

Interface Type:

USB digital microphone, built-in low-noise high-definition preamp

Frequency Response:

40 Hz – 18 kHz, -3dB

Maximum Sound Pressure:

134 dB

Distortion:

3% THD at 134 dB, 1 kHz

Windscreen:

built-in

Sensitivity:

adjustable over a 40 dB range
Built-in low-profile gain control
Built-in multicolor LED for status and audio level indication

Connector Type:

standard Micro-USB

Power and Connection

: works with Android and PC
Mic clip and carry bag included
EZ Voice FREE for Android, iRig Recorder FREE for Android and AmpliTube FREE for Android apps included
AmpliTube Custom Shop and T-RackS Custom Shop software for PC included
Android Devices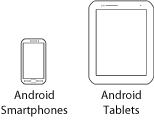 Compatible with Android devices that support Samsung Professional
Audio technology, like the Samsung Galaxy Note 4 and Galaxy Note Edge.
Samsung Galaxy S5 and Galaxy Note 3 require Android 5.
Compatible with Android devices with USB (OTG) connector running Android apps that use USB (OTG) audio input.
Compatible with any Android devices with USB (OTG) connector running Android 5.
Computers

Windows®: Support using the ASIO4ALL driver on Windows XP/Vista/7/8.