Leadmusic, Geneva - Switzerland
2 rue Albert-Richard,
+41 22 731 62 72
G&L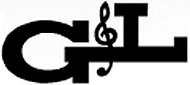 G&L is a guitar design and production company founded by Leo Fender, George Fullerton, and Dale Hyatt in the late 1970s. Fender sold his company named Fender in 1965. He designed and produced instruments for Music Man in the 1970s through his company CLF Research. When relations with Music Man soured, G&L was created to continue operations outside of Music Man. The G&L name comes from the initials of George (Fullerton) and Leo (Fender).
G&L instruments are similar to the classic Fenders, but with some modern innovations. They are built at the same facility on Fender Avenue in Fullerton, California that produced the early Music Man instruments. G&L instruments are not widely distributed but are highly regarded by many musicians and collectors. The relatively small scale of production further allows for more custom options than are possible on larger production lines.
After the death of Leo Fender in 1991, Fender's wife, Phyllis Fender, passed the management of G&L to John C. McLaren of BBE Sound. George Fullerton remained a permanent consultant until his death on July 4 2009,[1] and Leo's wife Phyllis remains as Honorary Chairman of G&L.
In 2003 G&L introduced the Tribute series to the US market as a more affordable alternative to the USA built products. Tribute G&L's were made in Korea by Cort Guitars using mostly foreign-made hardware, though some original parts were also used on select models. The pickups used are all originally made by G&L in Fullerton, California. Production of the guitars has since moved to a Cort facility in Indonesia.
Before 2003, for a short time there was production of Tribute guitars in Japan for non-US markets. But when production in Japan became more expensive and the best Korean manufacturing raised to the same quality level, the production moved to Korea.
1 Product
Description:
The G&L Tribute is a foreign-made bass utilizing G&L designs, American-made G&L pickups, and G&L patented hardware to give you G&L sound, versatility, and feel for a much more affordable price....
You didn't find the item you're looking for?
You couldn't find what you wanted in our selection of items? No problem! We can get it for you, and at the best price!!!
If you know the brand or the model – or any other reference – let us find it for you. You'll be informed of the terms and delivery period very quickly.
Contact us by phone or by e-mail or – if you have all the useful information – using the On request form available here.