Leadmusic, Geneva - Switzerland
2 rue Albert-Richard,
+41 22 731 62 72

Ask for our offer
Regular price: CHF 409.00
VAT 7.7% included. Without shipping costs.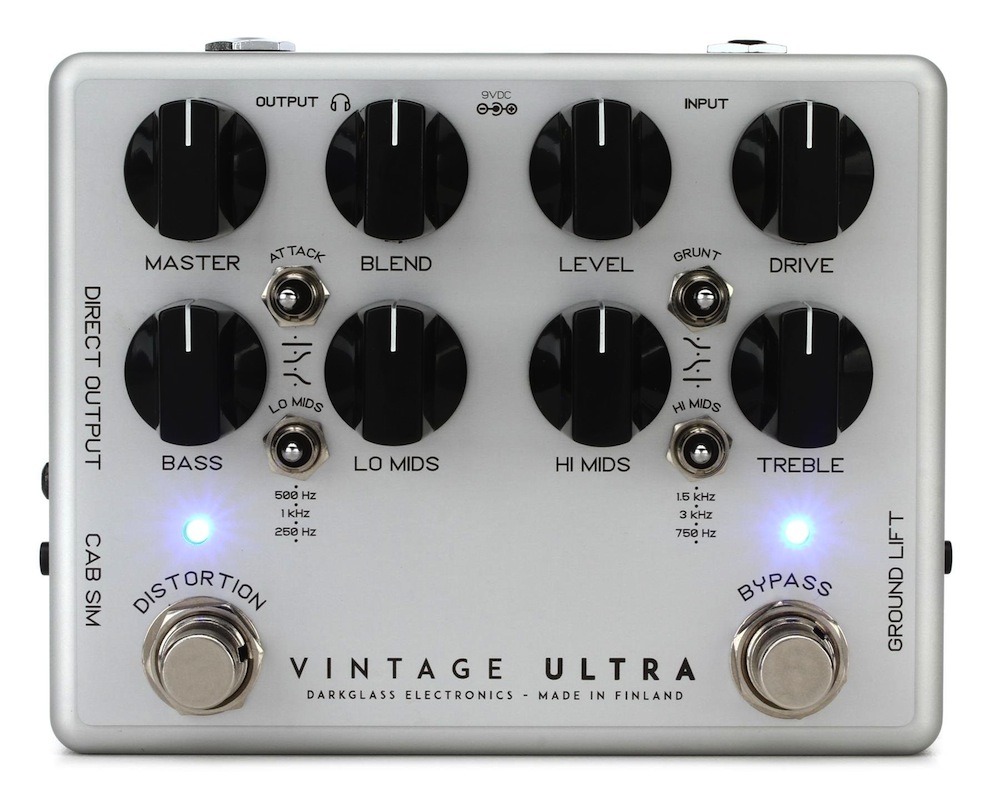 Information:
Here's an amazing compact preamplifier-overdrive that will blow your head, period !! The upgraded Microtubes Vintage Ultra V2 features all the versatility and sonic possibilities of the first version plus: a single user loadable cabinet simulation impulse response, a micro-USB B port to connect to PC/Mac to load a different Virtual Cabinet through the Darkglass Suite, a 3.5mm headphone output with cabinet simulation and a balanced XLR output with switchable cabinet simulation.
Each mid control now features a three-way toggle switch for a total of six different mid-emphasis settings. There's a master volume control to manage your overall signal better, plus a dedicated headphone output and balanced audio out for flexible connectivity. Complete with a switchable impulse-response cabinet emulation for lifelike direct tone, the Darkglass Vintage Ultra V2 bass preamp pedal is a one-stop-shop for great bass tone.
You still have the dedicated Footswitch to engage the overdrive section independently and three way toggle switches for each mid control, with a total of 6 different mid frequencies at your disposal. This new Microtubes Vintage Ultra v2 allows you to create and tailor your tone to perfection.
Specifications:
Boutique hybrid JFET & CMOS gain stages overdrive
Blend : Mixes the clean and processed signals. The clean signal remains at unity gain while the volume of the overdriven signal is set by the Level knob.
Level : Sets the volume of the overdriven signal.
Drive: Sets the amount of preamp gain
Grunt Switch Sets the amount of low frequency content to saturate by selecting between three different bass boost levels before the clipping stage.
Attack Switch Sets the amount of treble content to saturate: The « Boost » setting emphasizes the treble content extra clarity and presence.
Bass +-12dB @ 100Hz   /   lo-Mid +-12dB switchable 250Hz, 500Hz and 1kHz   / Hi Mids +-12dB switchable 750Hz, 1.5KHz and 3kHz
/  Treble +-12dB @ 5kHz
Direct Output XLR with Cab Sim. Toggle the cabinet simulation on/off on the Direct Output.
Headphones : internal stereo headphone amplifier capable of driving a minimum load of 16 ohms from the 3.5mm stereo jack.
Micro USB. A Micro USB B connector allows you to connect the pedal to PC/Mac to load cabinet simulation impulse responses to the pedal and control various other settings.
True bypass relay
power by 9VDC center negative power supply (no battery snaps)
Handmade in Finland