Leadmusic, Geneva - Switzerland
2 rue Albert-Richard,
+41 22 731 62 72

Ask for our offer
Regular price: CHF 4,390.00
VAT 7.7% included. Without shipping costs.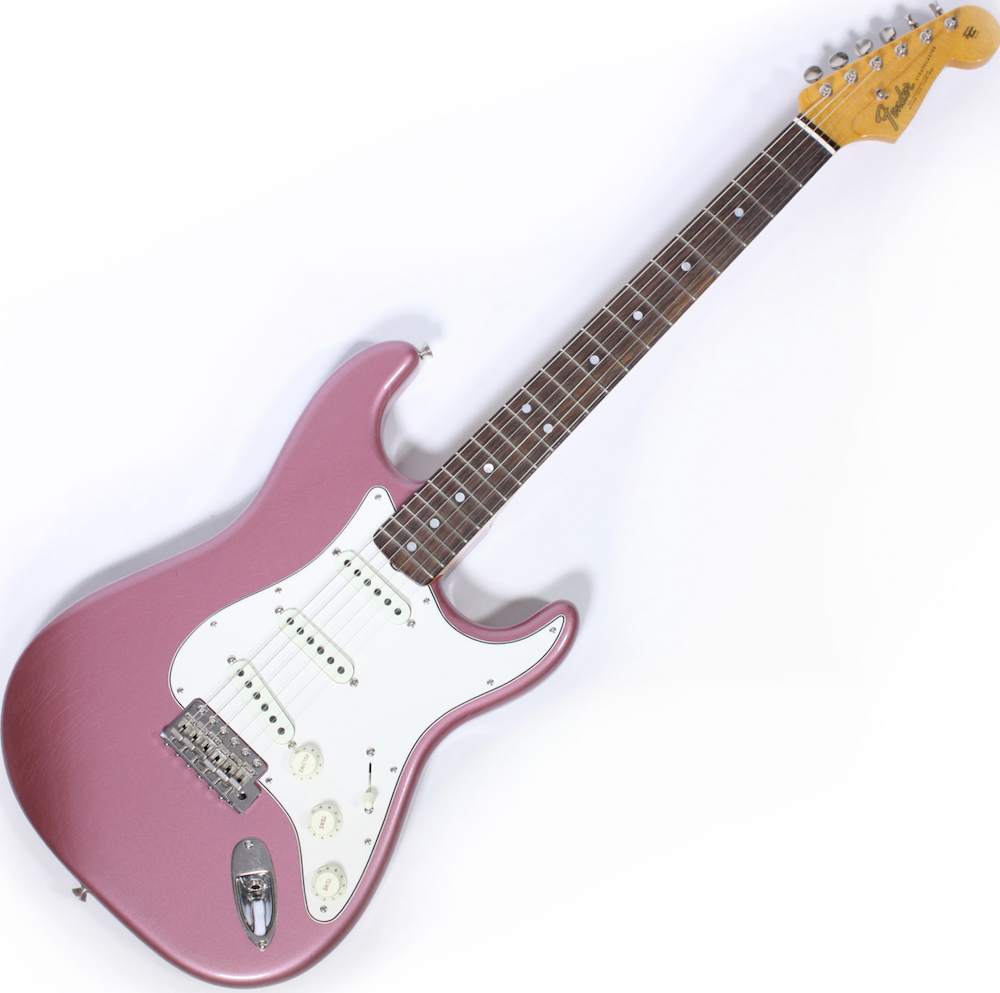 Information:
A rare, super rare and super short limited edition 65 Stratocaster Lush Closet Classic with a superb Burgundy Mist Metallic finish, only available for a few hours before the opening od the NAMM 2019. We got one, out of the very few that will reach Europe. In 1965 Leo Fender sold the company he founded to CBS, effectively ending the era of the original Strat.
The W19 LTD 65 Stratocaster LCC is a testament to this iconic design, representing the guitar as it was during one of its most popular years, but with a few modern updates. The lightweight two-piece body is crafted from two pieces of alder, selected for their grain and weight, and wears a Lush Closet Classic lacquer finish that will wear in a distinctively personal way. The hand-wound '65 Strat® single-coil pickups and Vintage Modified #2 wiring offer authentic tone that's easy to refine while the reverse-wound/reverse-polarity middle pickup reduces hum when used in combination with the other two.
The neck has the typical 65 C shape with 7.25" and a 9mm rosewood fretboard. This instrument is a lightweight and loud sounding guitar, and comes with its original Limited Edition case, Hangtags, Shop Floor Traveler, accessories and COA. Wonderfull and quite unique here in Europe.
Specifications:
Super limited edition, only a few in Europe
2019 Namm Limited Edition
Sorted 2 pces alder body
65 Hand Wound pickups with reverse middle
65 « C » maple neck & rosewood fretboard with a buuf neck finish for fast runs
Vintage modified #2 wiring
7.25" vintage radius
Real bone nut enhances sustain
Includes a Custom Shop certificate of authenticity, NAMM Shop Floor traveler, accessories and LTD Edition hardcase