Leadmusic, Geneva - Switzerland
2 rue Albert-Richard,
+41 22 731 62 72

Ask for our offer
Regular price: CHF 599.00
VAT 7.7% included. Without shipping costs.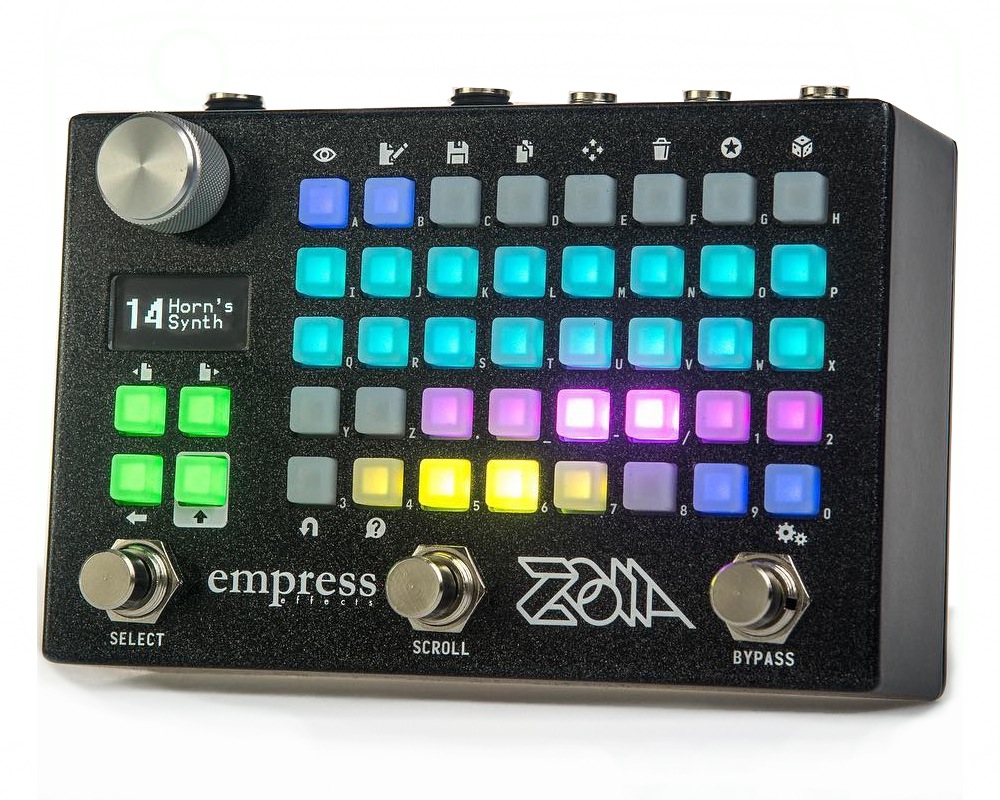 Information:
The multi-effects pedal isn't the most desirable category of gear, but a new unit from Empress Effects has already jumped to the top of our 'must-have' list for 2018. The Zoia "multi-thing" is like a modular synth in a tiny box, containing all you need to create instruments, effects and utilities.
Details about exactly how the Zoia works are vague, but going by its preview video, the unit is incredibly versatile – you can create an entire pedalboard if you want, or achieve more unusual sonic effects by sequencing an oscillator with an LFO (or two). The Zoia does this with virtual "modules" that can be accessed via the dial and screen, which can then be connected however you want. These appear on the grid as an illuminated row of buttons, with each button – or "block" – being used to access a parameter.
Once you've created a patch, you can save it to an SD card for easy recall. If you don't know where to start, it even has a random create function to make patches for you. On the back there's connections for MIDI as well as CV in and clock for connecting to analog gear.
Specifications:
Stereo operation (including Empress effect algorithms)
MIDI In/Out
CV Clock In
Save patches as supermodules to speed up creation
Ongoing updates (new Modules!)
Random create Function to jumpstart or invigorate your Process
Blocks can all be linked freely to multiple Sources & Destinations
Extensive favourites System: even Moments can be favourited, to quickly return to a safe place if your patch goes away