Leadmusic, Geneva - Switzerland
2 rue Albert-Richard,
+41 22 731 62 72
VFE Pedals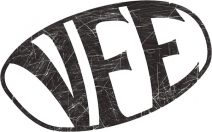 VFE Pedals is a small boutique effects pedal company located in
Puyallup, WA. VFE Pedals specializes in hand-made, compact, versatile,
affordable, and great sounding effects pedals. Each pedal is designed
& tested with the electric guitar in mind, but the added versatility
in each pedal makes them friendly to many instruments, including
acoustic & bass guitars.
1 Product
Description:
The PALE HORSE overdrive pedal started as a personal quest to improve the most widely revered overdrive pedal in history. Chasing down the answers led to a unique, new overdrive pedal. The PALE HORSE is so smooth, transparent, and dynamic, you might even find yourself using it instead of your own am...
You didn't find the item you're looking for?
You couldn't find what you wanted in our selection of items? No problem! We can get it for you, and at the best price!!!
If you know the brand or the model – or any other reference – let us find it for you. You'll be informed of the terms and delivery period very quickly.
Contact us by phone or by e-mail or – if you have all the useful information – using the On request form available here.