Leadmusic, Geneva - Switzerland
2 rue Albert-Richard,
+41 22 731 62 72
Godin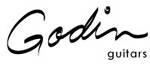 Godin guitars is a canadian company established some 20 years ago and building great acoustic and electro-acosutic instruments.
1 Product
Description:
The Limited Edition Godin A6 Ultra Koa semi-hollowbody guitar is your pick when you want to plug in and get authentic acoustic tones - but also call in the bite of a humbucker when you want it. It has separate controls for its acoustic and electric voices, including separate controls for your...
You didn't find the item you're looking for?
You couldn't find what you wanted in our selection of items? No problem! We can get it for you, and at the best price!!!
If you know the brand or the model – or any other reference – let us find it for you. You'll be informed of the terms and delivery period very quickly.
Contact us by phone or by e-mail or – if you have all the useful information – using the On request form available here.