Godin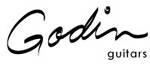 Godin guitars is a canadian company established some 20 years ago and building great acoustic and electro-acosutic instruments.
2 Products

Ask for our offer
Regular price: CHF 1,898.00
VAT 8% included. Without shipping costs.
Description:
The Multiac Nylon Duet Ambiance features state of the art custom electronics by Fishman, that allows the player to select between 4 individual mic settings. Choose between these blendable sound imaging mics via the 4-way selector switch. Ideal guitar for players looking for a an incredible, amplifie...

CHF 1,490.00
VAT 8% included. Without shipping costs.
Description:
Here's a very nice looking and second hand Godin Montreal Premiere, a thinline, semi-hollow body electric destined to become instant favorite within your guitar collection. This Signature series model is a vibrant & versatile electric guitar for rock, blues and jazz players alike! It features...
You didn't find the item you're looking for?
You couldn't find what you wanted in our selection of items? No problem! We can get it for you, and at the best price!!!
If you know the brand or the model – or any other reference – let us find it for you. You'll be informed of the terms and delivery period very quickly.
Contact us by phone or by e-mail or – if you have all the useful information – using the On request form available here.