Leadmusic, Geneva - Switzerland
2 rue Albert-Richard,
+41 22 731 62 72
Soultool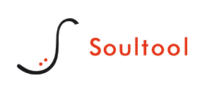 Soultool simply is one of the very best Boutique Luthier for electric guitars. Egon Rauscher built his Soultool instruments with only certified tonewoods coming from reputable sources, with the very best hardware and electrics are chosen by him personally and all his Soultool are made with the utmost passion and dedication entirely by hand. And you can tell it by the way they look, how they're finished and how they sound and play.
0 Product
You didn't find the item you're looking for?
You couldn't find what you wanted in our selection of items? No problem! We can get it for you, and at the best price!!!
If you know the brand or the model – or any other reference – let us find it for you. You'll be informed of the terms and delivery period very quickly.
Contact us by phone or by e-mail or – if you have all the useful information – using the On request form available here.