Leadmusic, Genf - Schweiz
2 rue Albert-Richard,
+41 22 731 62 72
Sustainiac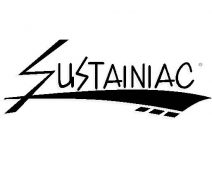 The Sustainiac Stealth and Stealth PLUS sustain systems are designed and manufactured by Maniac Music, Inc. to be retrofit sustainers for existing guitars. These are magnetic type sustainers. They are similar our discontinued Sustainiac GA-1 and GA-2 magnetic sustainers that people are familiar with (sold from 1989 to 1992 in several thousand Fernandes, Hamer, and ASI guitars).
The Sustainiac Stealth PLUS sustain systems drive the strings of an electric guitar into sustained
1 Produkt
Beschreibung:
Mit einem Sustainiac Stealth Pro kann man Töne quasi endlos verlängern und sogar in verschiedene Obertöne umkippen lassen....
Sie haben den gesuchten Artikel nicht bei uns gefunden und auch sonst reizt Sie nichts in unserem Angebot ?
Kein Problem, lassen Sie uns für Sie besorgen was immer Ihr Herz begehrt.
Teilen Sie uns die Marke, Model oder Art des Produktes mit, wir werden es für Sie suchen und Ihnen schnellstens Lieferfrist und Preis mitteilen.
Nehmen Sie einfach mit uns Kontakt auf, per Telefon, email adresse oder über unser Auf Anfrage formular.