Magasin Leadmusic à Genève
2 rue Albert-Richard,
+41 22 731 62 72

Prix sur demande
Prix normal: CHF 2,950.00
TVA 7.7% incluse. Hors frais de ports.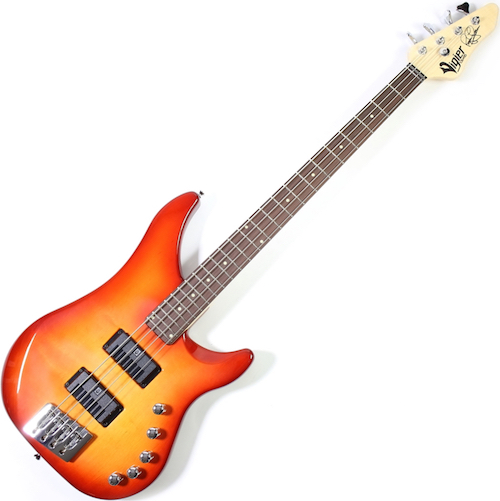 Présentation:
Ok, Vigier est une super marque française surtout connue pour ses guitares, mais leurs basses sont de fabuleux instruments aussi, et Roger Glover, surtout connu comme bassiste de Deep Purple (alors que le bonhomme a fait pléthore de projets musicaux et tubes) a son modèle signature chez Vigier, la Excess II Roger Glover Original. Antique violin.
cette superbe basse 4 cordes possède une touche palissandre sur un manche en érable séché pendant au moins 3 ans avec renfort carbone. Vernis brillant, sunburst réussi, la belle possède un corps en aulne, 24 cases et un sillet téflon, des repères phosphorescents, des mécaniques Schaller et des micros Vigier Excess avec contrôles de volume, balance, basse et médiums. La belle est légère (3.8kilos) et super ergonomique, un régal de confort.

Livrée avec coffre original et documentation.
Spécifications:
high end made in France
Roger Glover Excess Signature
carbon renforced 3 years dried maple neck & rosewood fretboard
34 » scale
alder body
high gloss finish
Luminous Front Position Dots
Three band Glockenklang active pre amp (Bass/Mid/Treble) plus Volume and Blend
Custom Single Coil Pickups (the custom circuit eliminates the noise normally associated with single coil pickups)
Luminous insets around controls
hardcase incl.