Magasin Leadmusic à Genève
2 rue Albert-Richard,
+41 22 731 62 72

CHF 2,690.00
TVA 7.7% incluse. Hors frais de ports.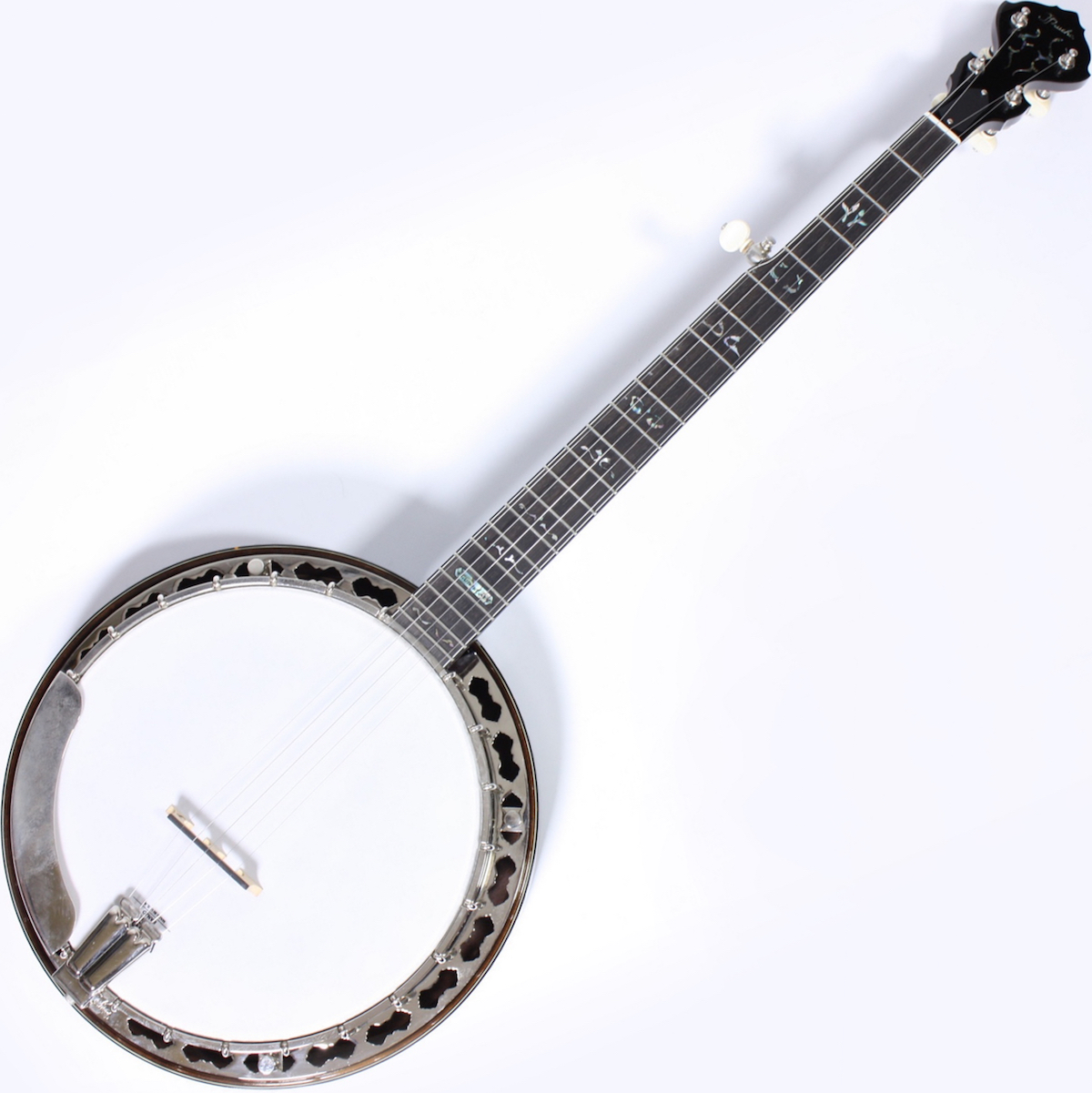 Présentation:
Un magnifique banjo haut de gamme d'occasion en excellent état. Construit en 2005, ce banjo Prucha Diamond Point possède une touche en ébène avec un radius de 11 » et un résonateur en érable figuré de toute beauté. Excellent état, de minimes traces de jeu éparses, quelques petites raies sur le résonateur, rien de grave. Ce banjo est puissant et ample, il possède un timbre chaud et ne caquète pas comme bon nombre de banjo. Livré avec son coffre original.
Spécifications:
figured mahogany resonator
11" radiused ebony fingerboard with original PRUCHA headstock
Diamond Point mother of pearl inlay (original PRUCHA pattern)
tortoise multiple binding
concentric rings
nickel plating
standard banjo pot with original PRUCHA style flange
original case incl.