Magasin Leadmusic à Genève
2 rue Albert-Richard,
+41 22 731 62 72

Prix sur demande
Prix normal: CHF 6,190.00
TVA 7.7% incluse. Hors frais de ports.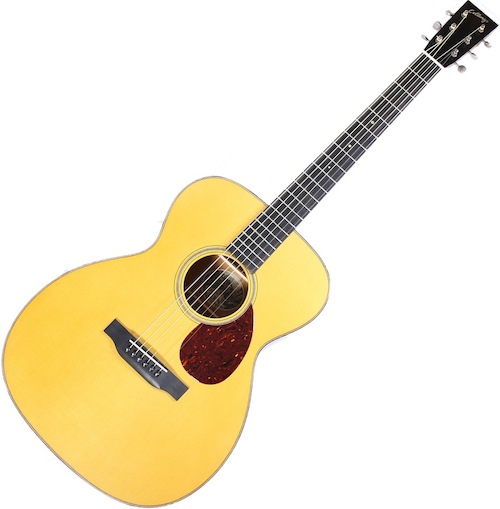 Présentation:
Julian Lage est un musicien hors pair, jeune, frais et incroyablement talentueux. Féru de sa Martin 000-18 de 1939 depuis des années, Julian Lage rencontre Bill Collngs en 2014 et de leur collaboration nait en fin 2017, quelques semaines après le décès de Bill Collings, la Julian Lage Signature OM1 JL.
La Martin originale de Julian Lage est sa guitare préférée, et le travail de reproduction, tant des spécifications que du timbre d'un instrument de 1939 joué jusqu'aux barrages n'a pas été une tâche aisée. Le manche de la Collings OM1 A JL reprend exactement le shape et les dimensions du manche de la 000-18 de 1939, une largeur de 1 11/16 » au sillet, mais avec comme adaptation un diapason plus long, moderne, de 25 1/2 ». De plus, notre instrument vient avec une table en Adirondack. Comme toutes les séries T, la Collings OM1 A JL utilise de la colle animale et des sillets en os.
Instrument neuf avec option table Adirondack, livré en coffre original Collings.
Spécifications:
optional Adirondack spruce
Honduran Mahogany back and sides
Tortoise with custom wood purflings binding
Herringbone trim with matching backstrip
Custom wood rosette rosette
Custom Traditional Series pre-war scalloped X-brace (no tongue brace)
Animal protein glue
Custom satin nitrocellulose lacquer finish
Mahogany Neck
bone 1 11/16 » nut
Sitka spruce bracing
Inlaid Collings Logo
Ebony fingerboard and bridge
Fully adjustable truss rod
Bone nut and drop-in saddle
Ebony bridge pins and end pin
unique 1939 Martin 000-18 neck pattern
25 1/2″ Scale length
Relic nickel Waverly with vintage oval buttons (16:1 ratio)
original hardshell case incl.