Magasin Leadmusic à Genève
2 rue Albert-Richard,
+41 22 731 62 72

Prix sur demande
Prix normal: CHF 4,390.00
TVA 7.7% incluse. Hors frais de ports.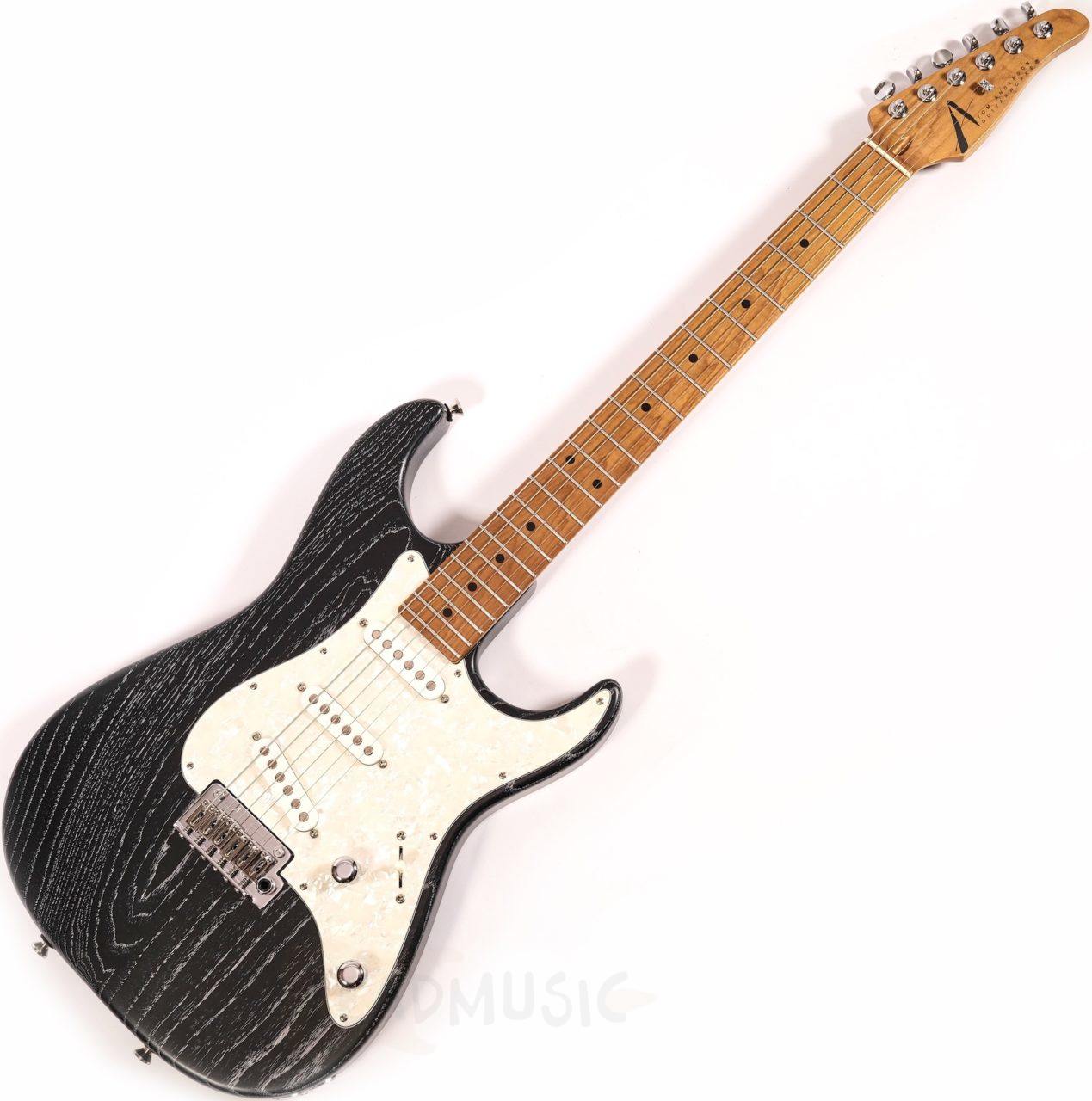 Présentation:
Durant le NAMM 2019, Anderson Guitarworks a proposé pour la première fois le finish « Satin black with white dog hair » sur les Raven, et après avoir eu des Raven avec ce finish, Leadmusic a commandé la première Tom Anderson Classic avec ce fabuleux finish. Le résultat est dingue, et d'une part le finish relève merveilleusement bien les veines du frêne léger utilisé pour le corps de cette petite bombe, mais d'autre part, sous ses airs simples et purs, la guitare a une gueule d'enfer !! Son pickguard Pearl White renforce l'effet du satin black with white dog hair (il va falloir trouver un acronyme pour ce finish…), et le manche en Caramel Maple finira de conquérir tous les guitaristes qui la saisiront: cette guitare est une merveille de confort et de feeling.
Quelques spécifications techniques tout de même, ainsi le corps en frêne léger, le manche en Caramel Maple avec un profil even taper +.30 et des frettes medium Jumbo, trois micros single coil avec 4 conducteurs pour des positions noiseless, de type SC2 pour le neck et middle et SC3 encore plus puissant pour le bridge, des mécaniques bloquantes…. Bref, la belle, sous ses allures simples, délivre pléthore de spécifications modernes qui la rendent fabuleuse à jouer.
Livrée avec coffre original, certificat et goodies.
Spécifications:
solid swamp ash body
traditional 25 1/2-inch scale length
satin Black w/ White Dog Hair finish
caramel maple neck
even taper +.30 neck shape
medium Jumbo frets
vintage tremolo
locking tuners
SC2 and SC3 single coil pickups
5 ways switch
perloid pickguard
hardcase and case candy incl.