Magasin Leadmusic à Genève
2 rue Albert-Richard,
+41 22 731 62 72

CHF 1,390.00
TVA 7.7% incluse. Hors frais de ports.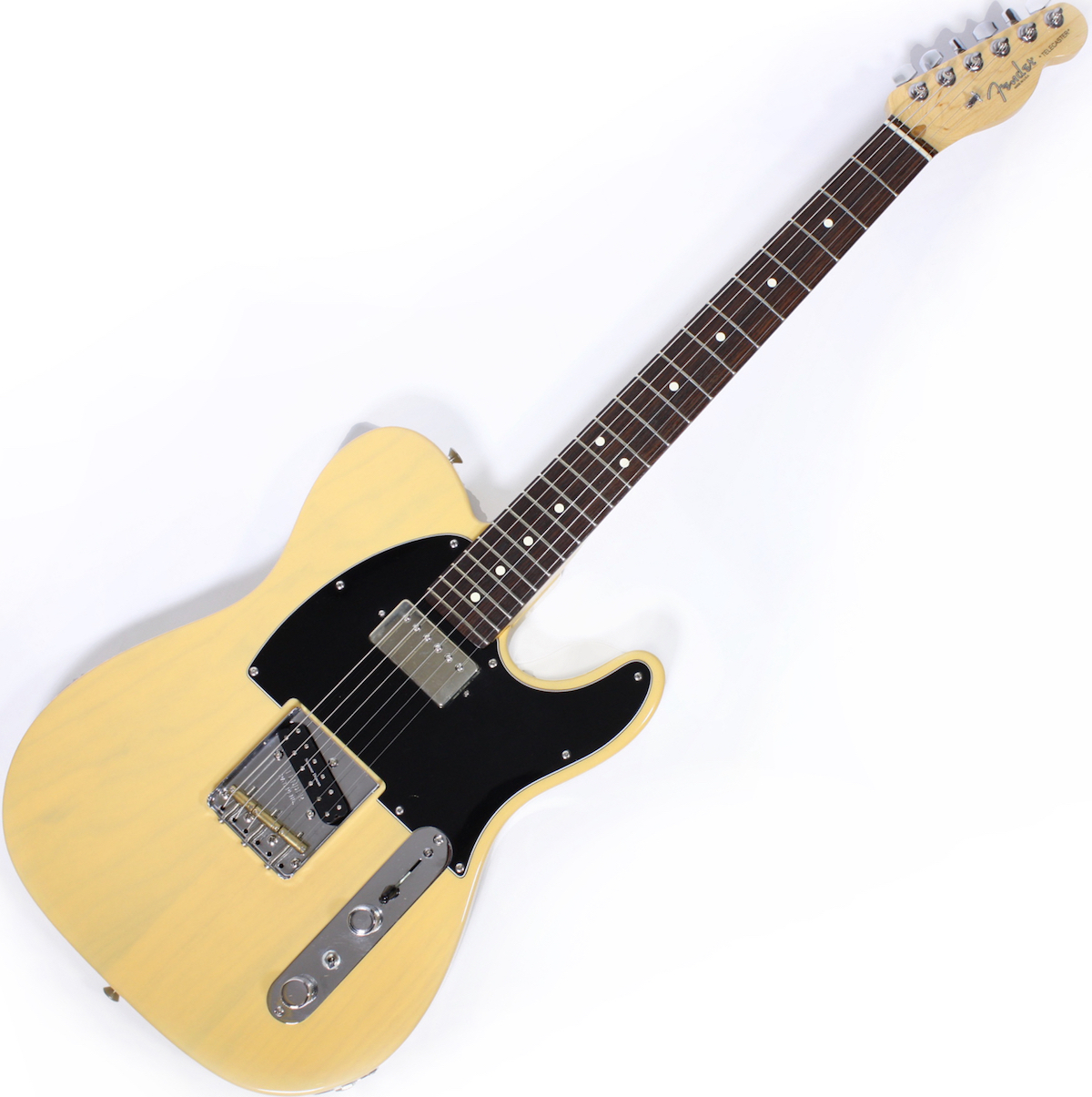 Présentation:
Voici un excellent instrument !! Cette Telecaster Amercian Standard de 2008 a été modifiée avec deux micros Seymour Duncan humbuckers, un SH1 double bobinage en position manche et un mini humbucker Little 59 en bridge. Une petite bombe que cette guitare, bien sûr grâce à l'ajout de ces humbuckers mais aussi grâce à la configuration de l'électronique, avec le switch S1 et l'ajout d'un mini split de micros. Cette guitare est hyper polyvalente et il ne lui manque qu'un vibrato pour vraiment tout faire.
Instrument en excellent état, peu joué, avec des frettes comme neuves et un manche parfait. Cette guitare est livrée avec un coffre fit form Fender du Custom Shop.
Spécifications:
2008 fender Telecaster American Standard
ash body
maple neck
rosewood fretboard
modified neck humbucker routing
Seymour Duncan SH1 N chrome cover pickup
Seymour Duncan Little 59 bridge pickup
modified electronic with S1 Switch and toggle split switch
modified brass saddles
3.6 kilos
upgraded Fender fit form tweed case incl.