Leadmusic, Geneva - Switzerland
2 rue Albert-Richard,
+41 22 731 62 72

CHF 1,190.00
VAT 7.7% included. Without shipping costs.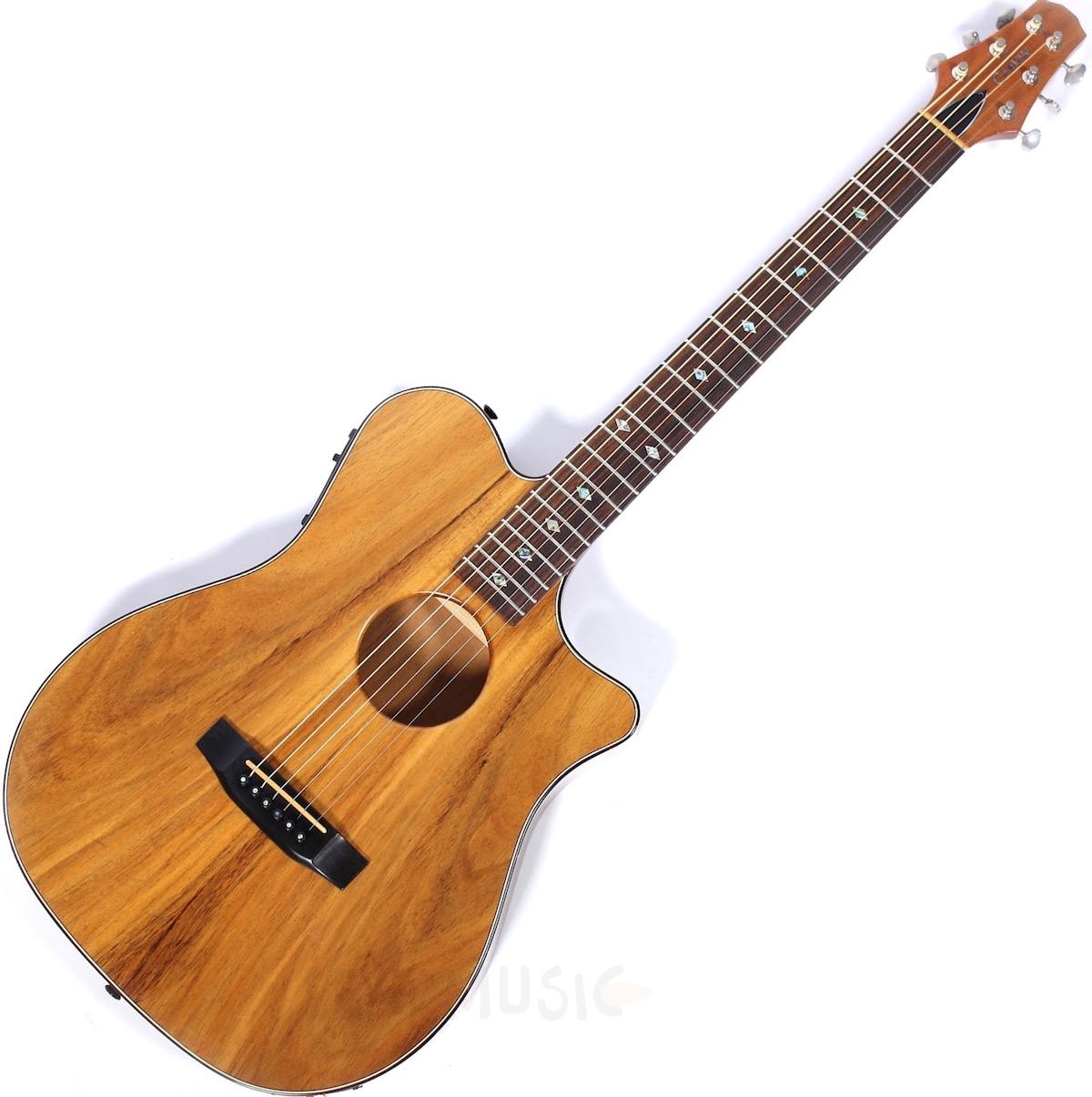 Information:
Here we have a winner, these Carvin AC375 were wonderfull guitars and unfortunately a bit unknown to the mainstream guitarist. Our second hand Carvin AC375 has an optional Koa top with nice figures, a hollow mahogany body, set neck mahogany neck with rosewood fretboard, and a Fishman® Acoustic Matrix pickup, which produces warm acoustic tones when plugged in.
These AC375 true acoustic guitar made it's debut in 1999, and proved immediately popular among guitarists that wanted the ability to play acoustically or amplified. It produces a remarkably full tone for it's relatively thin 2 1/2″ acoustic body. Unplugged, it projects a clear, vibrant tone almost as loud as a large-bodied acoustic. Plugged in, it has the perfect balance of acoustic resonance and warmth to project a beautifully balanced tone, surpassing that of the most expensive large-bodied acoustics.This instrument was played and shows some minor dents, scares and damages, but nothing severe. No cracks or break. Frets are like new and playability is superb.
It comes with its original Kiesel case.
Specifications:
high end AC-375 model
optional koa top
optional lightweight Gotoh open gear machine head
optional abalone snowflakes inlays
Fishman® Prefix™ Pro Matrix
mahogany body & neck
rosewood fretboard
incl. Kiesel hardcase