Leadmusic, Geneva - Switzerland
2 rue Albert-Richard,
+41 22 731 62 72

Ask for our offer
Regular price: CHF 4,590.00
VAT 7.7% included. Without shipping costs.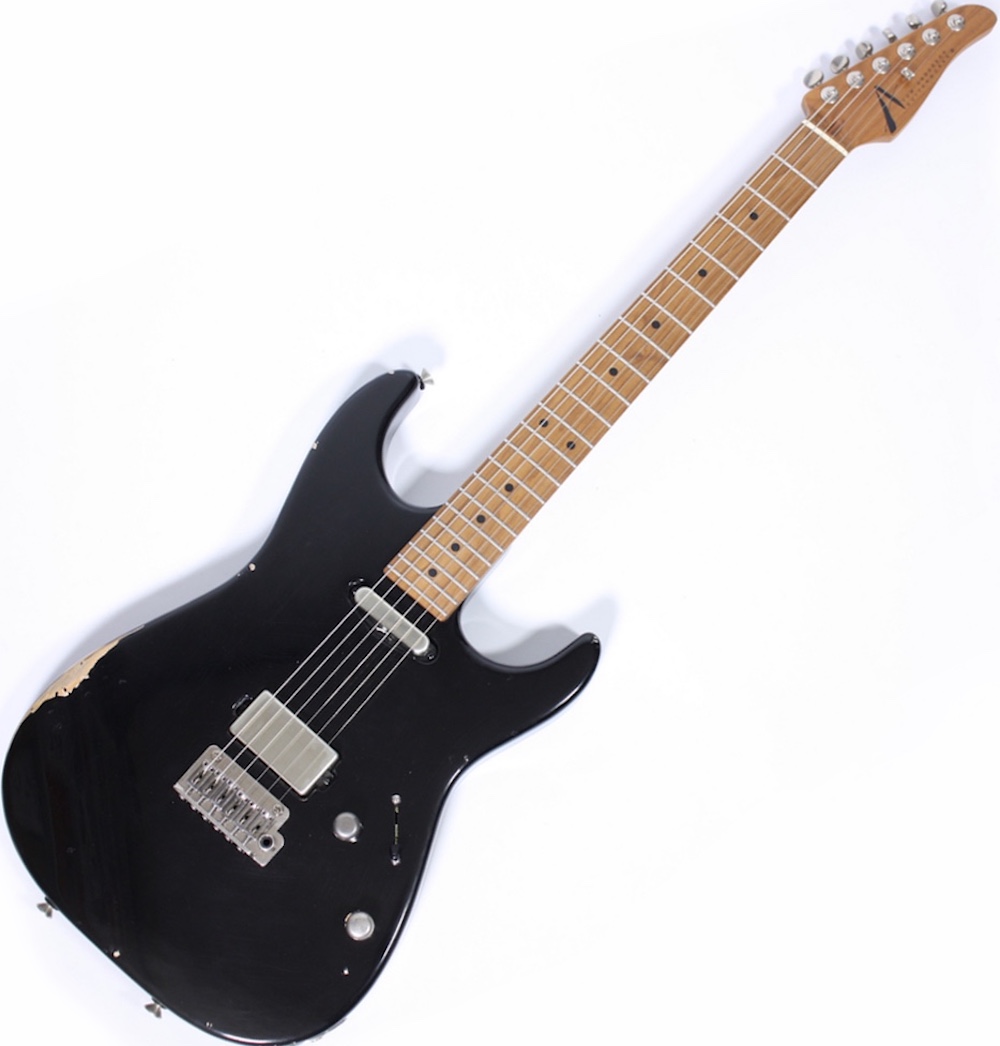 Information:
We saw the exact same guitar on the Tom Anderson booth at the NAMM show in 2019 and wanted one as well, except that we asked Caramel Maple for our neck. This guitar has some serious character and looks like a real workhorse thanx to its In Distress level 2! A perfect black finish with some distressing on the body looks amazing and this guitar plays beautifully!
Back in the mid 80's, a whole new guitar company was launched, Tom Anderson Guitarworks. As we stated in our first magazine ad, "We are a small American company dedicated to creating the world's finest feeling, playing and sounding electric guitars. Period!" Well, it was this commitment that led to the Pro Am, the most amazing feeling, playing and sounding guitar to appear on the scene. It changed everything in the guitar world!
This new 2019 Pro AM In Distress Level 2 is a killer guitar, with lightweight alder body, Caramale Maple neck with the fantastic Happy Medium neck shape and medium Jumbo frets, locking tuners and a set of Tom Anderson metal covered pickups with 5 way switch. An amazing player !!!
Specifications: