Leadmusic, Geneva - Switzerland
2 rue Albert-Richard,
+41 22 731 62 72

Ask for our offer
Regular price: CHF 5,290.00
VAT 7.7% included. Without shipping costs.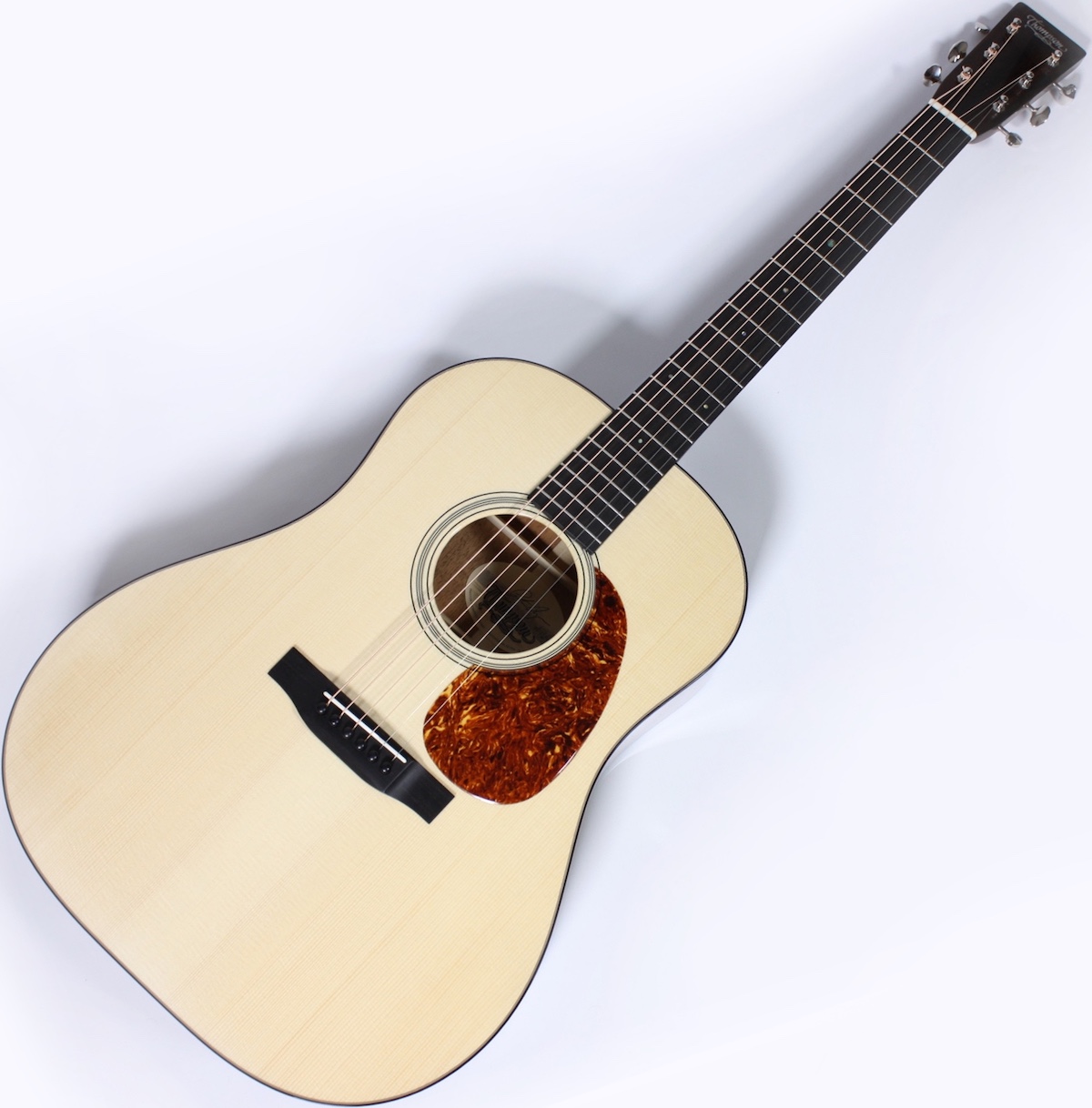 Information:
Here's a flatpicker's dream instrument !! The Thompson Slope Shoulder 14 fret Dreadnought is a cousin to our standard 14 fret Dreadnought models. These comfortable and graceful guitars have the powerful presence of all Thompson Dreadnoughts but are noted for having a balanced tone across the board. They are vibrant guitars with a strong, clear response and lush warmth.
Leadmusic is proud to have Thompson Guitars in their range of high end guitars, as these instruments beats any high end Martin you could purchase for twice (or more) the price. Also, Preston Thompson Guitars have a built time of approx 6 months and built 150 to 160 guitars a year, so these are pretty rare birds !!
Our SL-MA was ordered in December 2019 and features Adirondack tops and bracing. Each top is individually hand graduated to bring out the best possible response. The traditional X braces are forward shifted and hand scalloped in the 1930's style. Our Slope Shoulder comes with a very nice and superb grainy mahogany back and sides, bone nut and ebony fingerboard, bridge and pins. It's all about sound, and that is what the Thompson Dreadnought specializes in. This Thompson SL-MA is built with the finest woods, materials and craftsmanship to deliver that sought after pre-war sound and playing feel. We got this instrument new from Preston Thompson Guitars in december 2019 and it feels like it's already been played as it's perfectly dried, balanced and weight like the lightest old acoustic guitar you could find. Sound is perfectly even, balanced and loud. This instrument has a lot of volume and you can play from articulate fingerstyle to heavy protest songs, it does everything perfectly.
Comes with its original Harptone case.
Specifications:
Adirondack Spruce Clean top option
Solid mahogany back & sides
Solid (paddle) headstock
Figured ebony peghead overlay
1 3/4 neck width
Soft V shape
18 style abalone inlay
Advanced X adirondack bracing
Ebony fretboard, bridge & endpins
Waverly tuners
Bone nut and saddle