Leadmusic, Geneva - Switzerland
2 rue Albert-Richard,
+41 22 731 62 72

CHF 2,690.00
VAT 7.7% included. Without shipping costs.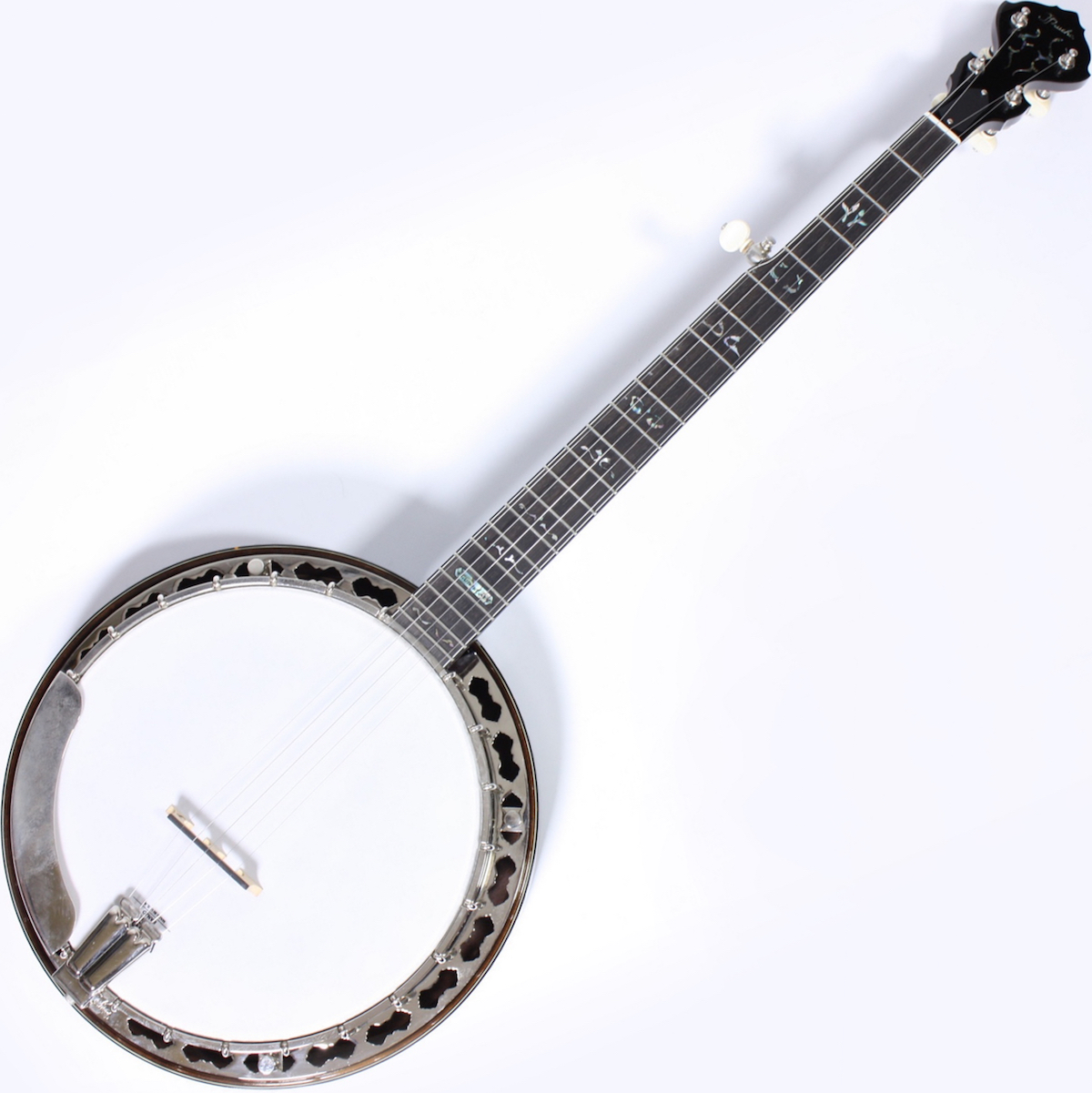 Information:
Here's a very clean and extremely figured maple banjo from Prucha instruments. As a child, Jaroslav Prucha developed a taste for bluegrass banjo music, but at the time, this was a forbidden love – the government of the day did not permit such decadent Western influences and banjos were simply not available. Over time, Prucha learned to build banjos on his own banjos and this has become a family business, producing high-quality banjos and mandolins. It's very much a treat to see these instruments here.
This is a very fine example of the Prucha Diamond Point model, custom made around 2005 at Prucha's shop in Prague. Most Diamond Point models are Mahogany or Walnut – this custom version is figured maple and shows some striking figures !!! The fingerboard is radiused (crowned) ebony, with banjo tacks installed for the 5th string. The binding is multiple layer faux-tortoise, with a white middle layer, and this really sets off the colours.
This excellent Prucha Diamond Point plays very well, and has a full, punchy tone with clear yet warm highs and lots of presence. It comes with its original hardcase.
Specifications:
figured mahogany resonator
11" radiused ebony fingerboard with original PRUCHA headstock
Diamond Point mother of pearl inlay (original PRUCHA pattern)
tortoise multiple binding
concentric rings
nickel plating
standard banjo pot with original PRUCHA style flange
original case incl.