Leadmusic, Geneva - Switzerland
2 rue Albert-Richard,
+41 22 731 62 72

Ask for our offer
Regular price: CHF 45.00
VAT 7.7% included. Without shipping costs.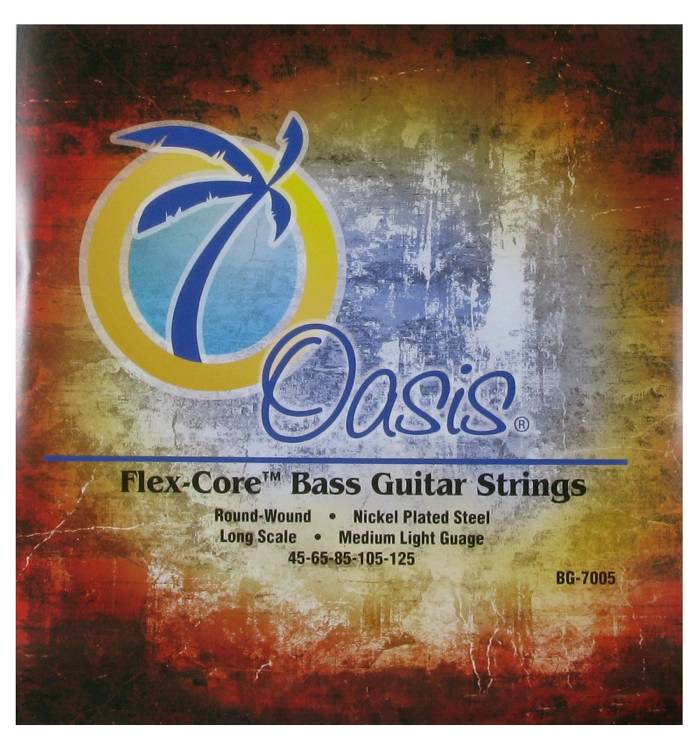 Information:
Bass players, who tried these at the 2009 winter NAMM show, were amazed by how SMOOTH they play. Unlike the majority of bass strings, Oasis® electric bass strings are made using a continuous winding process, allowing the application of multiple wraps without changing machines. These round-wound, medium-light gauge strings are often compared to the smoothness of Thomastik-Infeld strings with a slightly brighter tone…This is a PREMIUM set of strings that sells at a popular price.
Specifications:
* 5 strings set
* nickel plated
* round wound
* long scale
* 45-105-125
* reference BG7005