Leadmusic, Geneva - Switzerland
2 rue Albert-Richard,
+41 22 731 62 72

Ask for our offer
Regular price: CHF 189.00
VAT 7.7% included. Without shipping costs.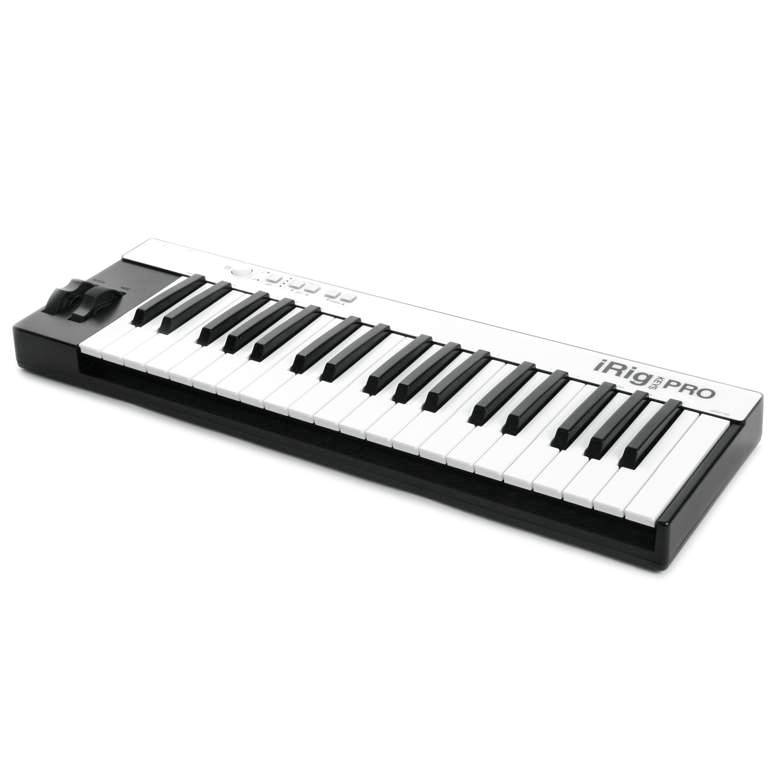 Information:
Here's a fantastic value. The iRig KEYS PRO is a 37 velocity sensitive real sized keys controller with sustain pedal input, 3 octaves, both pitch bend and modulation wheel and fully compatible with Mac and Windows computer, aswell as iOS devices such as iPhone, iPod touch and iPad.
The package includes a lightning cable, a Micro USB cable and a 30-pin cable. This very compact and lightweight keyboard has all the professional features you'll need for touring, home studio or just have fun with your iOS devices.
Specifications:
* 37 velocity sensitive real size keys
* Mac/PC Connection
* iPod touch, iPad & iPhone connection
* comes with : Lightning cable, 30-pin cable and Micro USB cable
* Modulation wheel
* Pitch Bend wheel
* Program and Octave UP/Down buttons
* Volume /DATA control
* Sustain pedal input (optional pedal)
* 4 configurable set-up
* only 1,58 kilos for 590mm/189mm/57mm