Leadmusic, Geneva - Switzerland
2 rue Albert-Richard,
+41 22 731 62 72

Ask for our offer
Regular price: CHF 115.00
VAT 7.7% included. Without shipping costs.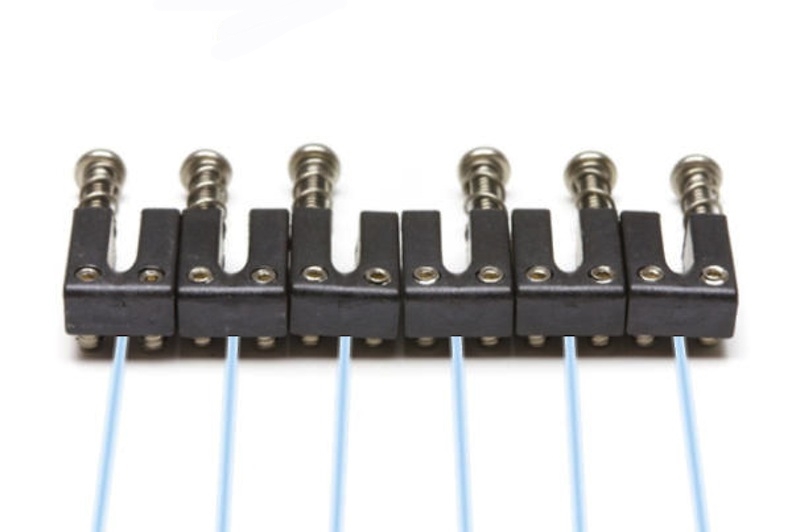 Information:
Imagine a rich, authentic acoustic guitar tone coming from your electric guitar – at the flick of the switch! Replace your current saddles with Graph Tech's ghost modular pickups and one of our Acousti-Phonic preamp and you'll have instant access to true, acoustic tone from your electric guitar or bass, without altering your electric pickups. With the ghost Acousti-Phonic system you can play one guitar! It can be electric AND acoustic, separately, or blended together for an infinite range of new and exciting sounds.
Ghost loaded pickups let you get acoustic tone from your electric guitar when installed with the Acousti-Phonic or as a MIDI controller when installed with the Hexpander MIDI Interface. You can also use a set of ghost saddles to power both preamp kits at once.
Custom-engineered piezo crystals are encapsulated in a set of Graph Tech's patented String Saver saddles. The ghost Saddle Pickups have a natural compression effect, so you can play as hard as you want without overloading the input channel or experiencing the dreaded piezo "quack". Pickups are individually calibrated, and sets are precision-balanced, so you get even string-to-string output.
For running your ghost saddle pickups straight to the 1/4″ jack for signal processing outside the guitar, order the Passive Kit (PE-0400-00). This helps to impedance-match the piezo pickups to your amp, to prevent high frequency loss.
Specifications:
* Retro-fit saddles for many bridges & compatibles
Individual string saddles for minimum crosstalk
* Individually adjustable height and intonation
Matched transducer sets for even string sound

* Excellent synth tracking and dynamic response
Nicest, warmest pickup sound around…

* Compatible with most preamps
* Very low feedbak susceptibility

* Studio quality performance
* Complete instructions and connection diagrams included