Leadmusic, Geneva - Switzerland
2 rue Albert-Richard,
+41 22 731 62 72

Ask for our offer
Regular price: CHF 75.00
VAT 7.7% included. Without shipping costs.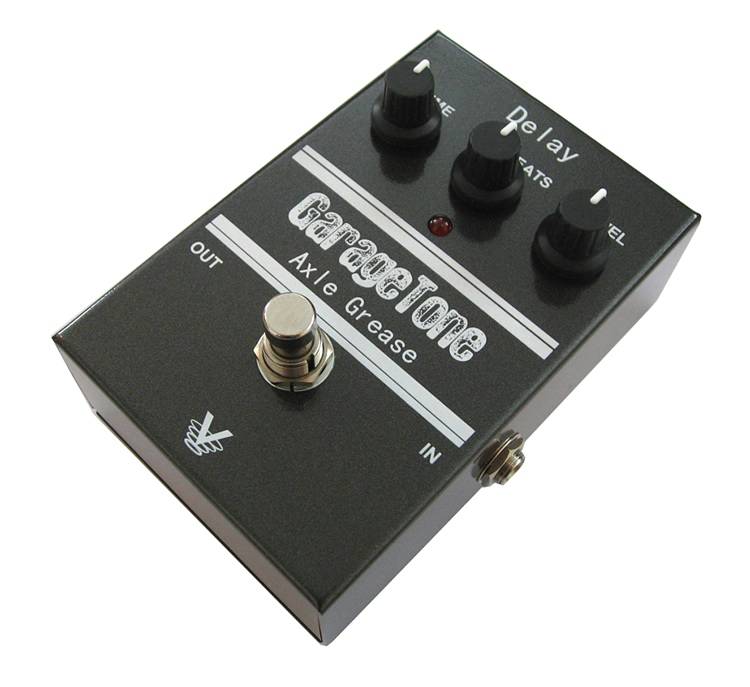 Information:
High-quality analog delay just doesn't get more affordable than with the Visual Sound GarageTone Axle Grease Delay guitar effects pedal. In fact, the Axle Grease Delay pedal isn't just analog; it's an analog/digital hybrid circuit that combines the best of both worlds. The tone and the delay itself are 100% analog, whereas the circuitry that controls the effect benefits from digital accuracy.
That means you get completely analog delay and all the insane space effects you want from the Axle Grease Delay's analog timing, with the consistency you'd expect from a digital pedal. And as 450ms are way enough for most application, this pedal is a winner.
Specifications:
* hybrid analog-digital delay
* 450 ms delay time
* Time knob
* Repeats knob
* Level knob
* Footswitch
* LED