Leadmusic, Geneva - Switzerland
2 rue Albert-Richard,
+41 22 731 62 72

CHF 2,990.00
VAT 7.7% included. Without shipping costs.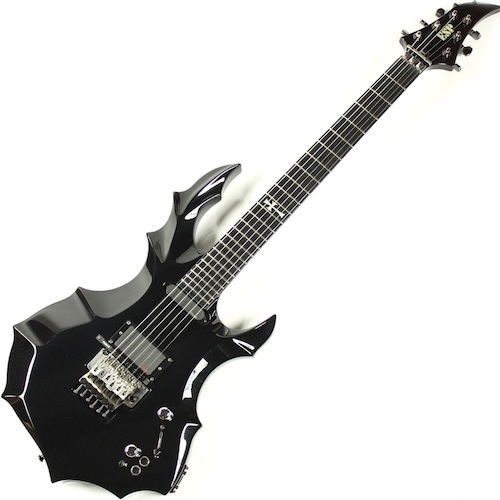 Information:
This unique guitar was built by the japanese Custom Shop of ESP. Those kind of instrument a pretty rare here in Europe and getting those new would just cost an arm and a leg…
Here's a F type shape with neck thru design and alder body, EMG pickups(a 89 with split coil and a SA single coil), Floyd Rose and Roland's GK MIDI system. The neck is among the easiest and fastest we had so far, it just gives you a confort you won't believe. Ebony fretboard, large jumbo frets, this neck rocks !!
Sound is loud and powerfull, perfect for Shred and modern guitar. This baby ain't a blues axe…
This instrument is second hand but only shows playwear and light scratches en tiny dings and dents on the body and on the parts and Floyd Rose.
Comes with Basket type case.
Specifications:
* alder body
* neck thru design
* ebony fretboard
* EMG 89 and SA pickups
* Floyd MK 1
* Synth Access Roland GK
* brand new painting job
* Custom basket case incl.