Leadmusic, Geneva - Switzerland
2 rue Albert-Richard,
+41 22 731 62 72

Ask for our offer
Regular price: CHF 5,290.00
VAT 7.7% included. Without shipping costs.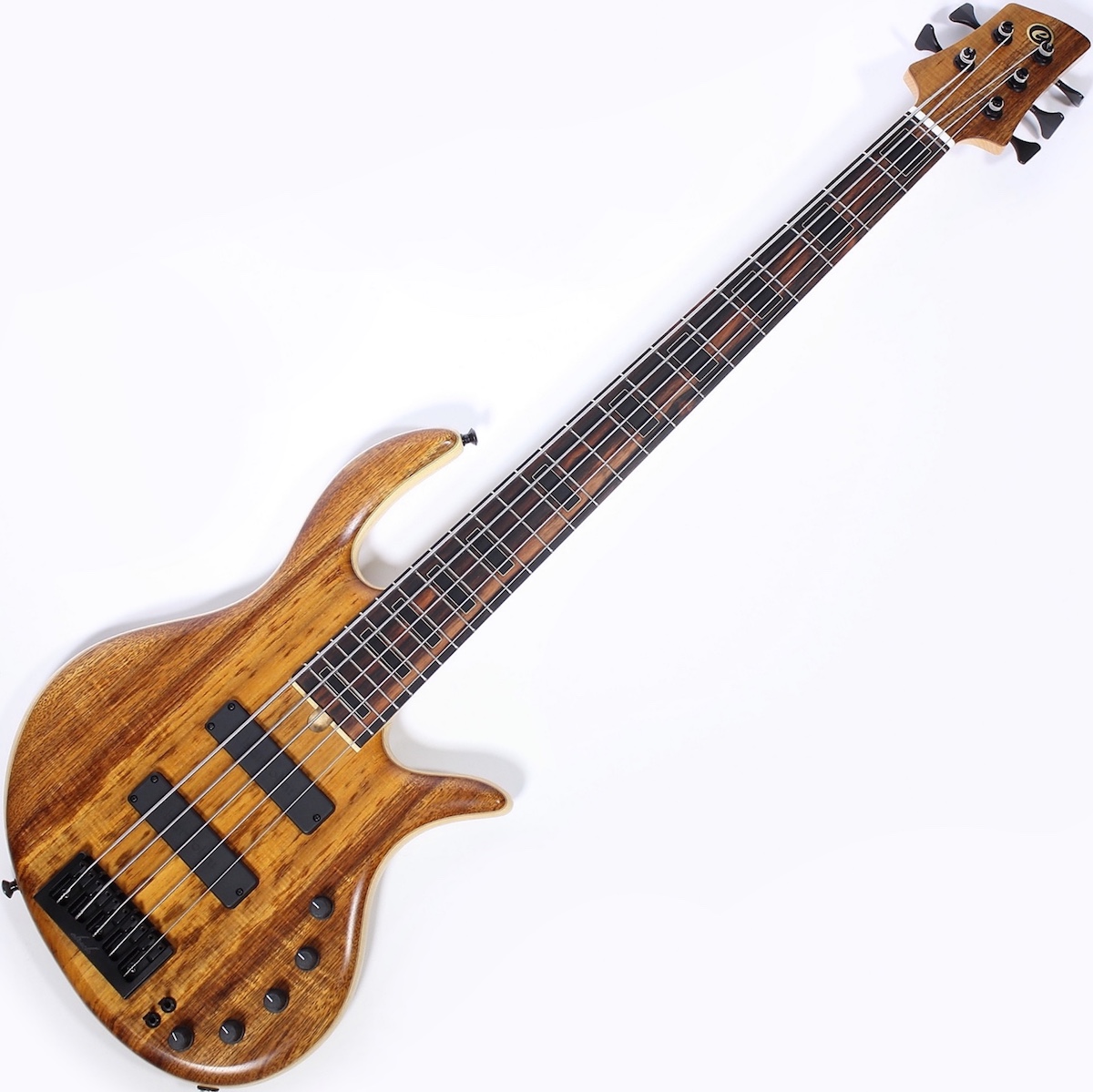 Information:
So, during the 2020 NAMM show I saw this great looking Elrick with koa top and definitely had to get it for our stock. Here's one of the nicest Elrick e-volution Koa top, finally here in Switzerland. Also, as you can imagine, this bass is not only a dream to look at, it's also a dream to play and to hold, as it only weights less than 4 kilos. This bass is hand carved from the finest hardwoods with a swamp ash body and has a very confortable neck constructed of maple with an amazing dark Macassar ebony fretboard. The swamp ash bodies allows these instruments to stay in an amazing lightweight range, usually around 3.8 to 4 kilos for a 5 strings.
Koa !!! This amazing piece of wood is beautifull, but not only. It not only produces treble and definition with a rich timber and nice basses. The figures and flames and figures of that koa top are truely amazing, wide but clear, without these dark lines you usually see on most koa. Man options are built on this bass, such as the full face neck Koa top, ebony block inlays, luminal side dots among others…
The Gold Series include instruments that feature bolt-on neck construction. They are identifiable by their gold leaf emblem. These amazing hand crafted basses feature a "heel-less" body design for exceptional upper register access and an asymmetrical bolt pattern offering exceptional stability.
Specifications:
 35″ scale 5 string
24 frets + zero fret
Swamp ash body
hand selected curly koa top
hand rubbed oil finish
maple neck
optional top matched neck face koa
optional Macassar ebony fretboard
optional Gabon ebony block inlay
optional Glow in the dark side dots
2-way adjustable truss rod
Optional Bartolini Dual Coil pickups
Bartolini 3-band preamp with 3-way mid and active bypass with fully shielded control cavity
Black hardware
Black Hipshot Ultra-light tuners
Black Hipshot B-style bridge
Dunlop Straploks
Elrick Fundamental strings
Elrick Hardshell case