Leadmusic, Geneva - Switzerland
2 rue Albert-Richard,
+41 22 731 62 72

Ask for our offer
Regular price: CHF 4,290.00
VAT 7.7% included. Without shipping costs.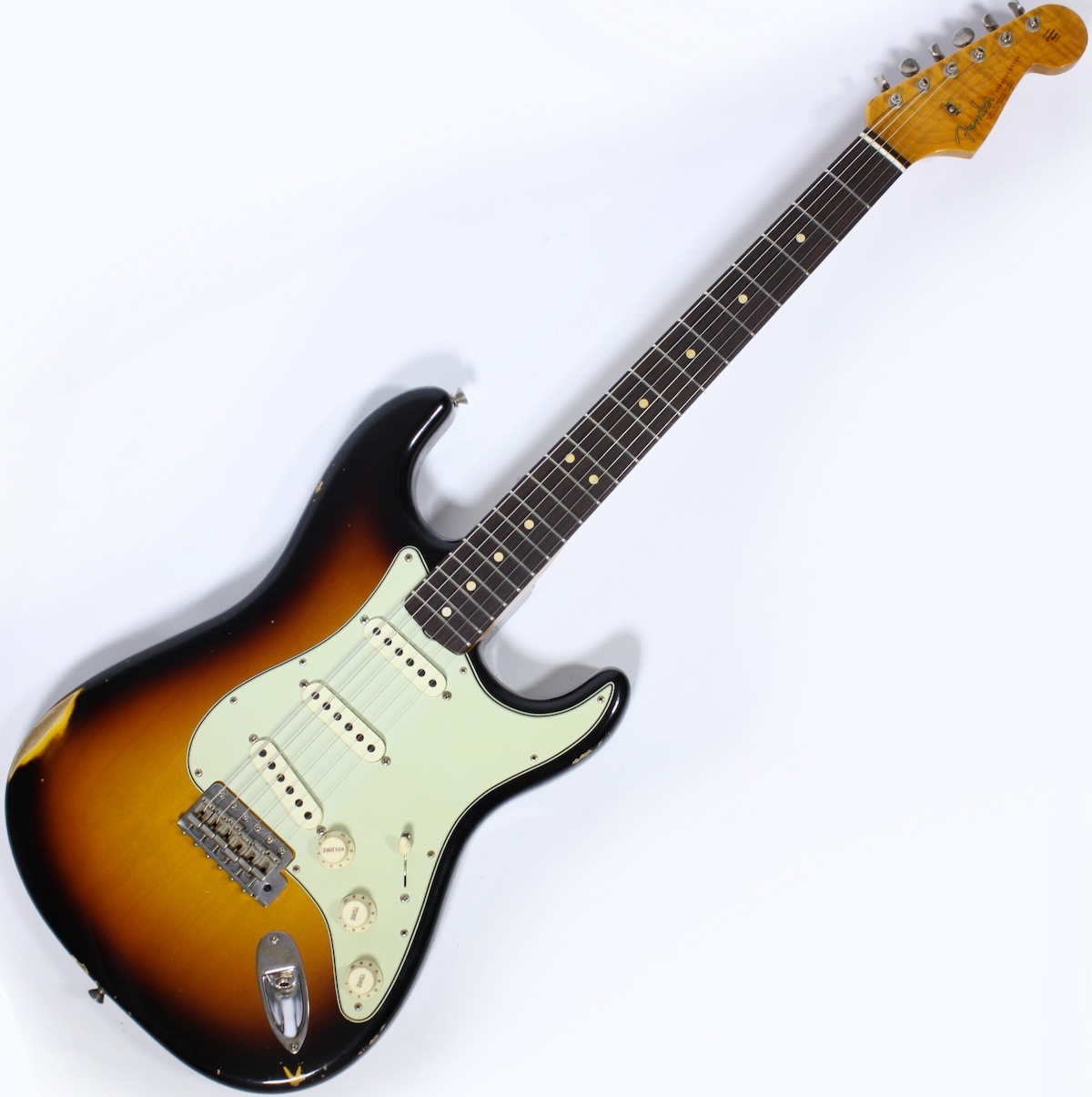 Information:
While we were at the NAMM in 2019 we were surrounded by superb custom color Fender, and though we love these colors, sometime, a sunburst worth them all. And this faded 2 tone burst Fender choose for this 2019 NAMM 64 Strat Relic spec'd on their 2016 Limited Edition is clearly a killer finish !! So, this Limited Edition is a remake of a very popular Limited Edition NAMM model from 2016 and built again in 2019 as one of Fender's Top 20 Guitars. For this series, Fender Custom Shop rebuilt twenty of their most popular Limited Edition models. Because of this, the model name mentions the year 2016, while the certificate states 2019 as the year of production.
The guitar features a Faded Sunburst finish, a AAA flame maple neck (but, well, our neck is just killer grade AAA, definitely worth more A's here), sort for dark round laminated AAA 9mm rosewood board and handwound Fat 60's pickups. The very pronounced flame on the neck is a real eye catcher and the very balanced sound, even acoustically, is truly remarkable.
Comes with its originalLimited Edition black tolex, accessories, and COA.
Specifications:
2019 built based on 2016 Limited Edition
2019 Namm Limited Edition
selected alder body
Aged retro tuners, a mint green pickguard, and a worn nitro finish give off a vintage vibe
Hand Wound Fat 60's pickups
Mid-1960s Oval « C » maple neck with a light finish for fast runs
9.5″radius maple neck
dark rosewood fretboard
Real bone nut enhances sustain
Includes a Custom Shop certificate of authenticity, accessories and black tolex LTD hardcase