Leadmusic, Geneva - Switzerland
2 rue Albert-Richard,
+41 22 731 62 72

CHF 10,990.00
VAT 7.7% included. Without shipping costs.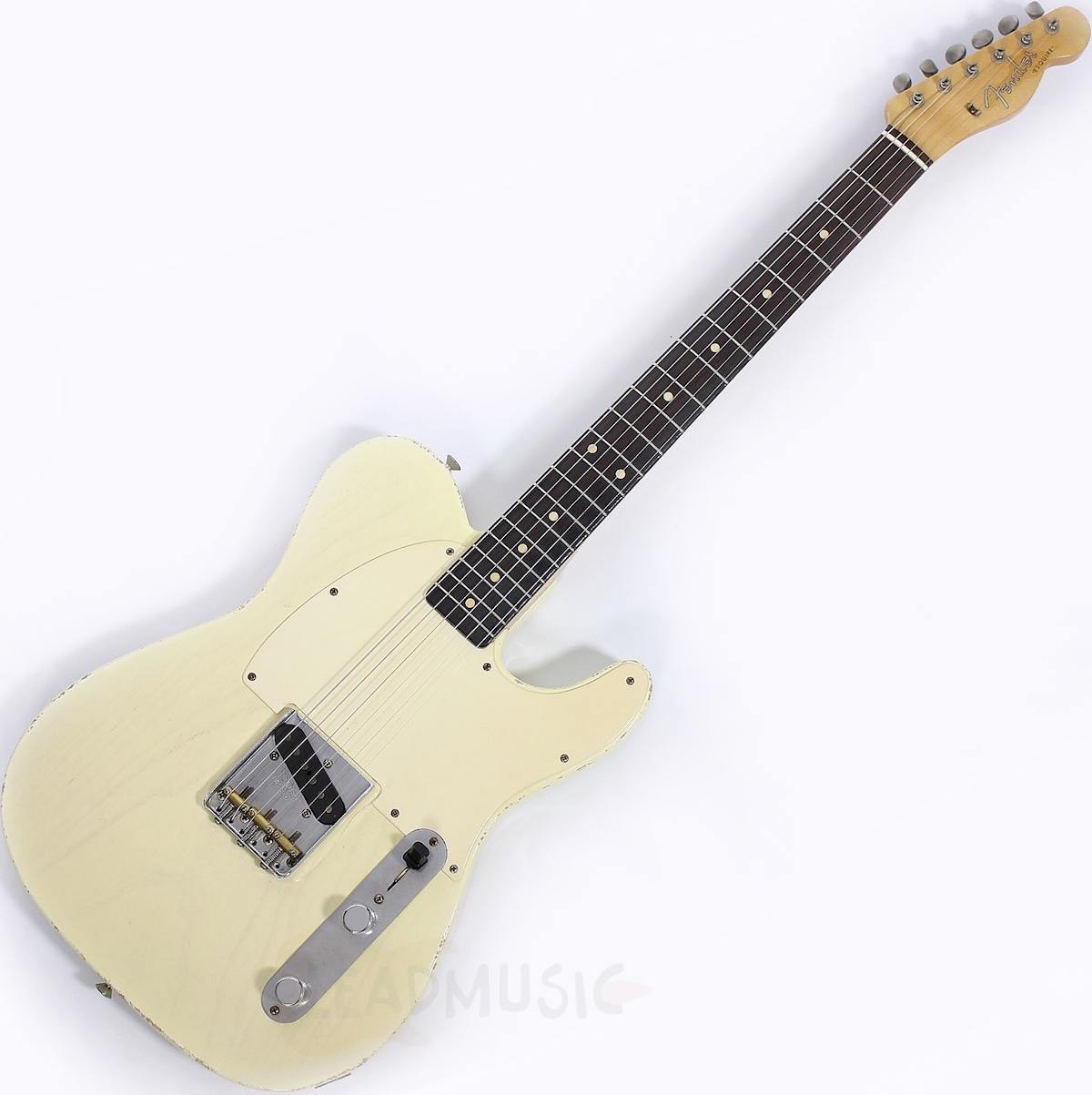 Information:
We have here an amazing and unique guitar, masterbuilt by the greatest and most famous Master Builder from the Fender Custom Shoop, John English, and completed in late 2005 as a prototype for the Masterbuilt 50s"Stealth Esquire" that was to be produced in 2006. Only 100 pieces of the Masterbuilt 50s"Stealth Esquire" were built, and some sold for over 12'000$ recently, but only one prototype of this serie was built, here we have and sell that very unique prototype !!
So, the Master Design 50's Relic Stealth Esquire Limited Edition of 100 pieces worldwide was already considered a Holly Grail in the Fender Custom Shop range, as made by the late great John English who according to Fender was 'the best of their best'. So what should we say about a unique Prototype ?? John was the chief Master Builder and Shop Manager at the Custom Shop until his untimely passing in June 2007. This unique guitar was started in 2005 and served as the prototype for the 2006 Masterbuilt 50s"Stealth Esquire". It bears a serial number on the neckplate, a discreet Master Builder decal on the back of the headstock and a handwritten note English "Proto" 2006 on the back of the body. After John's passing, that guitar stayed at the Custom Shop and Gernold Linke, the manager of the Europe Custom Shop and good friend of Johh, heard about this prototype and asked to get it. Jeff Guisto, back then manager of the USA Custom Shop agreed to give this instrument to Gernold and brought it to Europe, along with a backdated COA signed by him. This unique Proto was part of Gernold Linke collection for years and we're the first to offer it for sale.
That instrument has some major differences with the Master Design 50's Relic Stealth Esquire Limited Edition produced after. The neck is a hand selected hard rock maple, sublime with a perfectly worn in feel, and is made or quarter sawn for stability and tone, but comes with a rosewood fretboard instead of the maple necks of the later Limited Edition. This rosewood fretboard is very dark and perfect. The body is select lightweight swamp ash, a one piece body, super light, and has a great looking Trans Blond finish. It comes with a very light Relic finish. And one of the main attraction of that guitar is the fact that there are two hidden Hand Wound Strat shape pickups under the pickguard making it one of the most versatile variants of the Telecaster design but still keeping the classic look of a vintage Esquire.
As rare as it is, unique in fact, this wonderfull instrument is an awesome playing and sounding guitar that offer much more in tone than a regular Esquire. And yes it's a pricey piece, but a real collectors and inverstor grade as certain dealers sold some of the Limited Edition for more than $12,000, and 100 of these wer built… We talk about a one-off unique Prototype here, this is a rare opportunity to own a true masterpiece. Surely never to be repeated.
Specifications:
unique one-off John English Masterbuilt
2005 pre Masterbuilt 50s"Stealth Esquire" prototype
sold from the USA Fender Custom Shop manager to the Europe Fender Custom Shop manager after John English's passing
one piece super light premium hand selected ash body
hard rock maple quartersawn hand selected neck
hand selected dark rosewood fretboard, 7.25" radius
Neck pickup: Handwound " under pickguard, Strat size
Middle pickup : Handwound " under pickguard, Strat size
Bridge pickups: Handwound Telecaster
bone nut
highest craftmanship possible, John English selected and built
English "Proto" 2006handwritten on back of the body
neck plate with JE serial number
2005 COA signed by Jeff Guisto
original tweed case and high end leather gigbag incl.