Leadmusic, Geneva - Switzerland
2 rue Albert-Richard,
+41 22 731 62 72

CHF 3,490.00
VAT 7.7% included. Without shipping costs.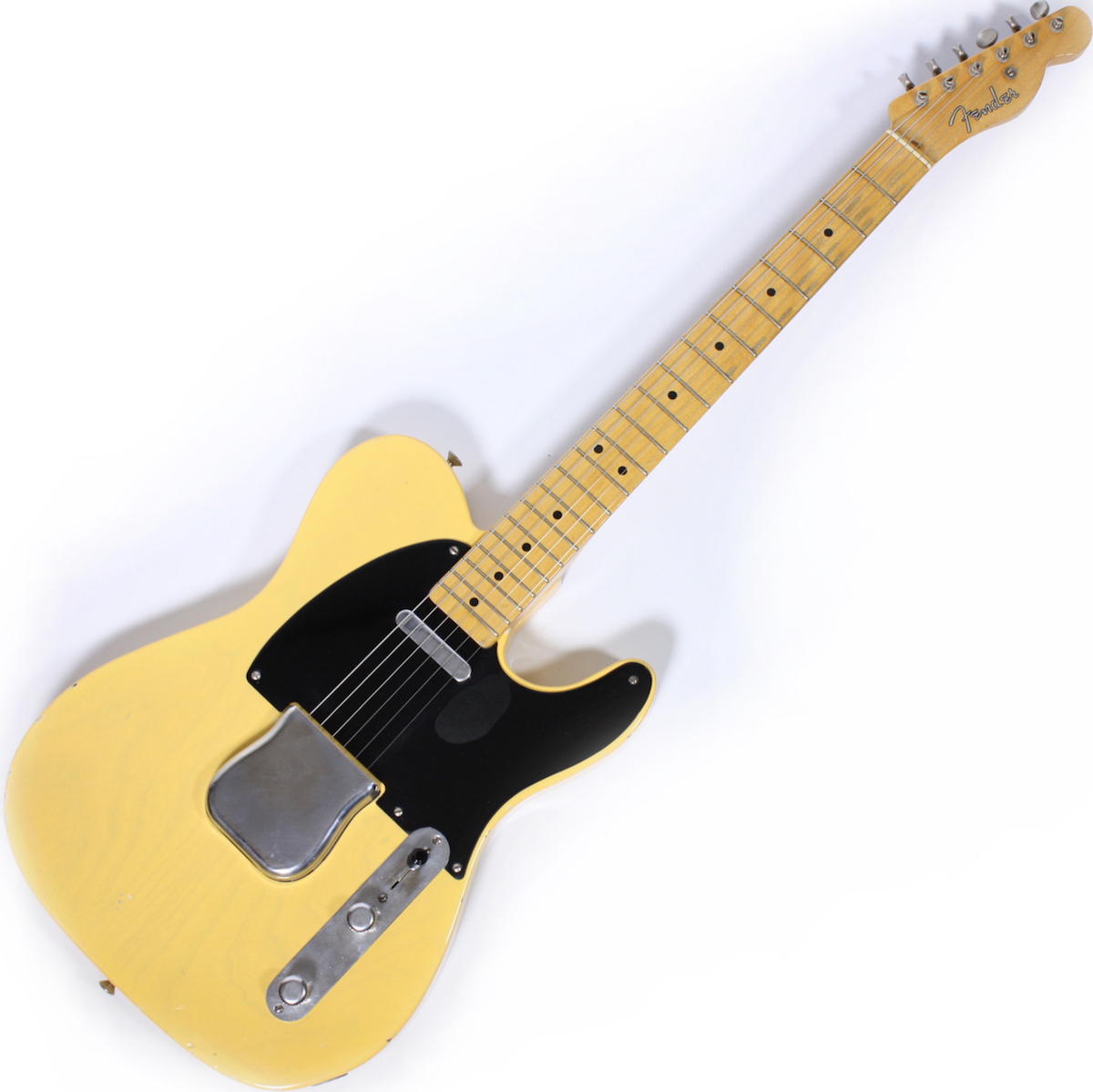 Information:
Here's an excellent 2004 Custom Shop 1951 NOS Nocaster guitar that belongs to a collector and was barely played. This guitar and all its accessories, case, tags and certificate are in excellent condition, no dings, no dents, no scratches, no damages, nothing on the body that was not Relic from factory… Neck is perfect, frets shows minor dents on 2 or 3 frets under the g string and the finish looks like out of the factory.
This faithful recreation of a Fender classic features an ash body, U-shaped maple neck, single-ply black pickguard and original spec pickups. The Nocaster is painstakingly recreated right down to the finest detail, including the paint "halo" beneath the pickguard.  This guitar has been given the "New Old Stock" (NOS) treatment—built (from original tooling) as if bought new in its respective model year and just found today.
In February of 1951, Fender received a telegram from The Gretsch Company informing them of a trademark infringement on their model name Broadcaster, as Gretsch was manufacturing a line of drums under the very similar "Broadkaster" name. Not wanting to waste any materials, Leo Fender simply had his employees cut "Broadcaster" from the decal, producing guitars that had only the word "Fender" on the headstock. This "no-model" transitional guitar has become known to collectors and aficionados as the Nocaster.
Specifications:
Premium hand selected Ash body
U-shaped one piece maple neck
Fingerboard Radius: 7.25″
Finish: nitro Lacquer
Fret Size: Vintage
Number of Frets: 21
Scale Length: 25-1/2"
custom Nocaster pickups
tone works on all position, was modified
Thermometer Tweed case
3.25 kilos
Certificate, paperworks, tags, jack and ashtrey incl.