Leadmusic, Geneva - Switzerland
2 rue Albert-Richard,
+41 22 731 62 72

CHF 3,990.00
VAT 7.7% included. Without shipping costs.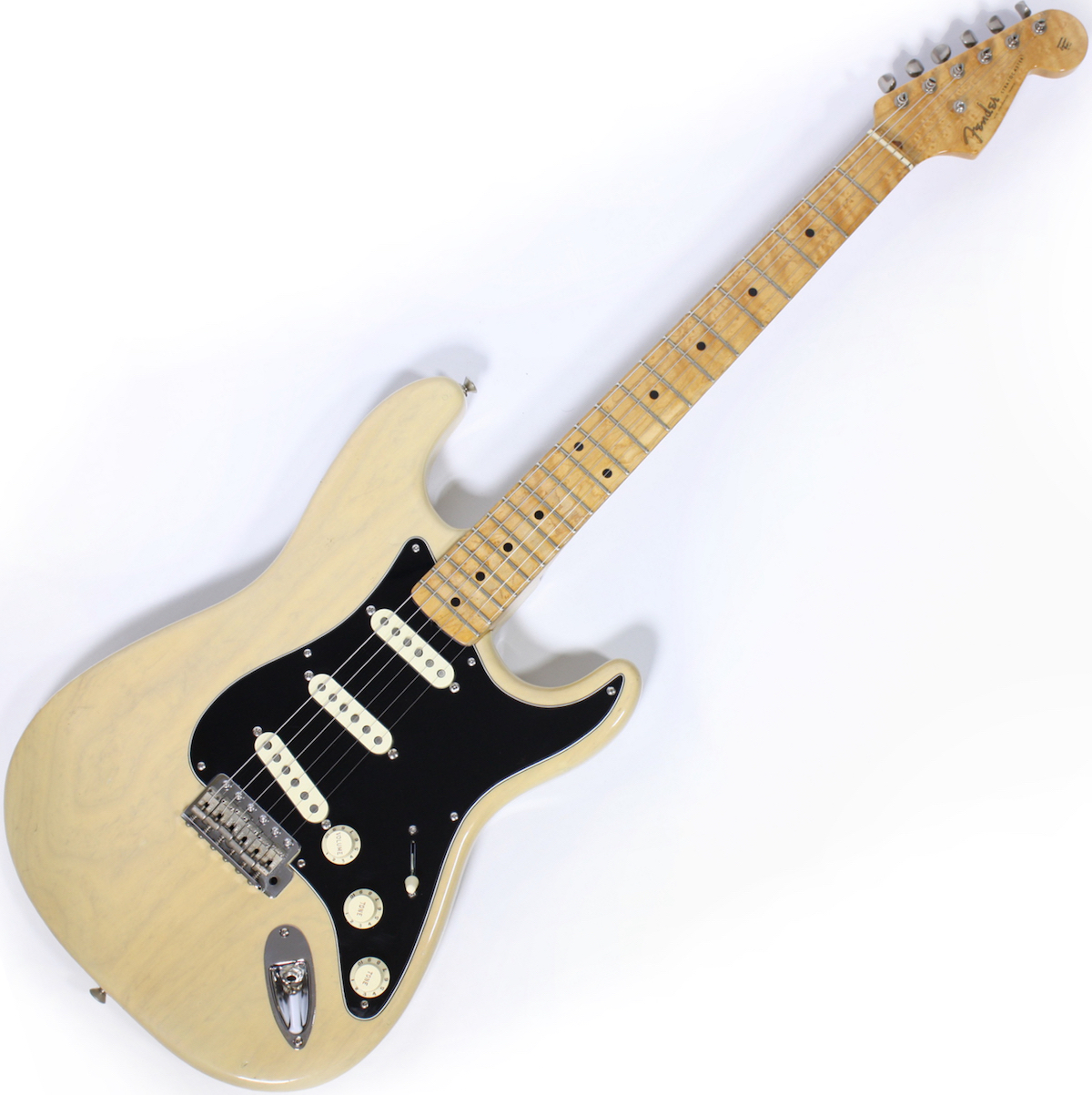 Information:
Here we have a clean and rare John Page era 1995 Stratocaster 54 Reissue in Butterscotch Blonde finish. It comes actually with a black single-ply pickguard, and has the original white one in case. The look of this instrument is spot on. A couple modern touches were implemented with the addition of a Trem system and 5-way switching for a wider range of versatility. Tonally rich with chime-like clean tones and savage growl played through the right amp.
Coming from the John Page Custom Shop era, this guitar is all original, hardware, pickups, electronic, case with a few case candy and tremolo arm and COA. Stunningly beautiful grain on the 1 piece Maple Neck and the Transparent Blonde finish is even more impressive when viewed by the naked eye. The guitar was a NOS, and shows some signs of play and use, but it's now in super light Relic finish.
One of the very cool features of this one is the neck. The neck date is 1-14-95, was built right before the NAMM from 1995. But the stamps is interesting, as it's the one from H.Gastellum. Herbie Gastelum was to necks what "Queen of Tone" Abigail Ybarra was to pickups – the indisputable "King of Feel.". He joined Fender in 1961 in the Buff and Polish department in our Fullerton facility once located on Raymond and East Streets. And it is in the Custom Shop where one of his greatest apprentices resides – Custom Shop Master Builder John Cruz. On Nov. 16, 2017, he handed his throne to his successors as he announced his retirement from Fender after 56 years of service. fender had a few neck wizards during his history, back in the 50's, Tadeo Gomez was the most famous of them, and in the early and late 90's, Herbie Gastellum was THE neck guru. This guitar is a rare find !!
Specifications:
early 1995 Stratocaster 54
Select Ash body, super large grain
Birdseye Maple neck, 54 neck shape (Nitrocellulose Lacquer Finish)
H.Gastellum neck stamps
21 Vintage Style Frets
Scale Length: 25.5" (648 mm) Width @ Nut: 1.650" (42 mm)
non original black single ply pickguard
3-Ply White pickguard in case
3 Custom '50s Single-Coil Strat Pickups
all original electronic
Original Hardcase incl. tremolo arm and COA