Leadmusic, Geneva - Switzerland
2 rue Albert-Richard,
+41 22 731 62 72

CHF 3,490.00
VAT 7.7% included. Without shipping costs.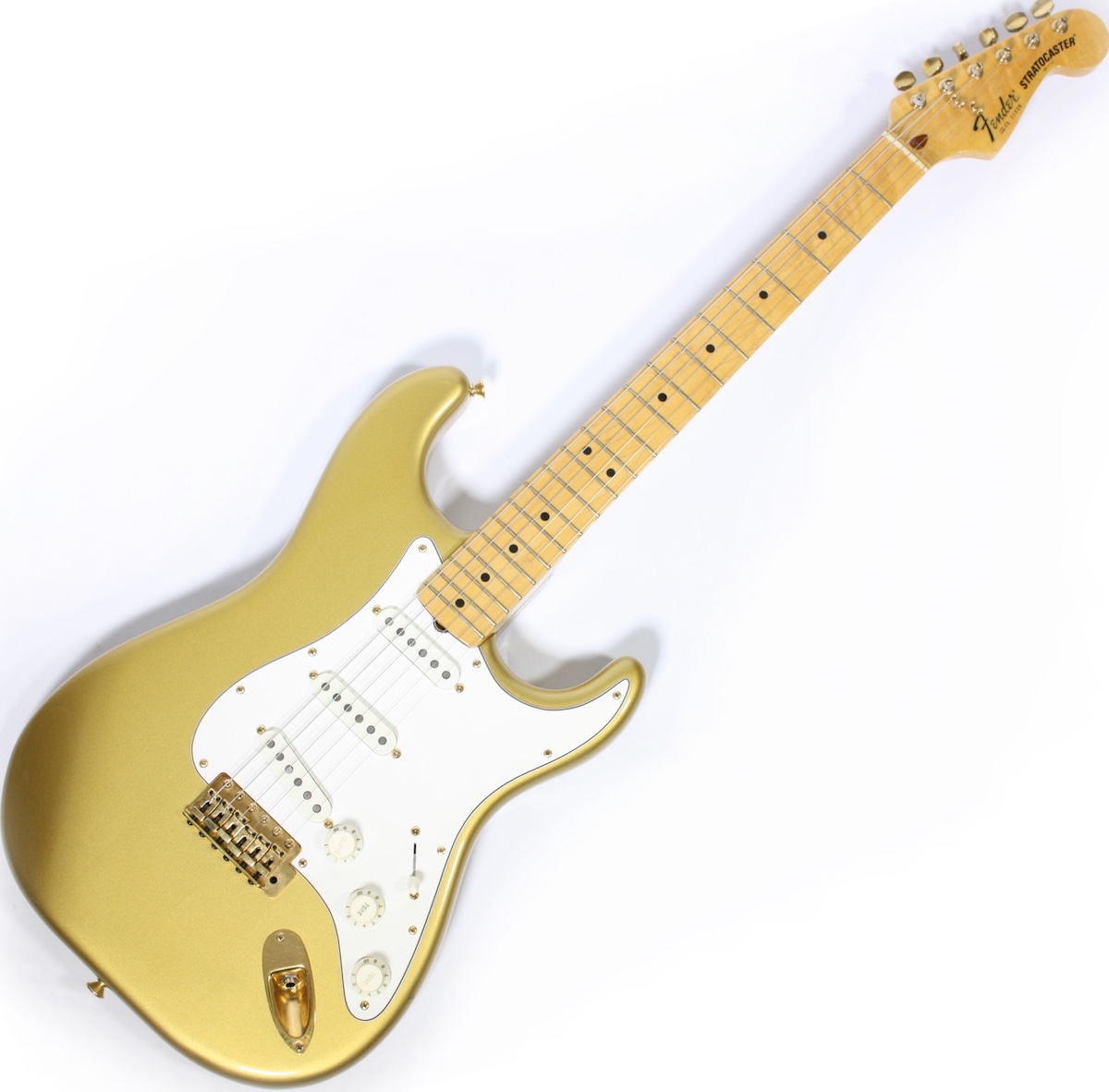 Information:
Here we have one of the cleanest Strat from the early 80's we've seen so far, and this super clean Strat is an Aztec Gold finish, rare one indeed !! These Gold Stratocaster known as the Dan Smith Gold Strat were part of a very limited production run with optional 22k "Electroplate" Gold Hardware. This all original model we have here is the cleanest you could find so far, and comes with its original tremolo bar, tweed case and hangtags.
A brief history of the Dan Smith era, in 1981 Fender-CBS hired William (Bill) Schultz, John McLaren, and Dan Smith away from the U.S. division of Yamaha. Schultz became the president of Fender-CBS, McLaren the managing director, and Smith was appointed the director of marketing for Fender electric guitars. In an effort to improve Fender's market position, Smith orchestrated a revamping of the basic production model Stratocaster and by late 1981 the new model was introduced as the Standard Stratocaster. It featured a more accurate version of the pre-CBS smaller headstock, a four bolt neck plate; the somewhat "hotter" X-1 pickup (introduced in the 1980 "Strat" model) in the bridge position; and, a body end truss rod adjustment (no bullet). What it did retain from its predecessor was the 70s-style headstock decal.  It's the 1981-83 first version of the Standard Stratocaster that has come to be known on the street (and in third party literature) as the "Dan Smith Stratocaster".
Our guitar is in near mint condition with the exception of 2 or 3 dents on the body. Frets are perfect, so is the neck and finish, and clearly barely shows any signs of use. It was gently played, and only these 2 or 3 dents on various places on the body shows a sign of us. Hardware is perfect, no rust or discoloration. Electronic is in perfectly working condition. That instrument plays effortless and offer a great sound with surprisingly balanced pickups and tone. A rare find in such condition.
Specifications:
all original 1983 Dan Smith Era Gold Strat
optional 22K electroplate gold hardware
4 bolts neck
lightweight body
21 frets maple neck
original untouched electronic
original Fender Strap incl.
original Warranty card and Hangtag incl.
original Tweed case incl.