Leadmusic, Geneva - Switzerland
2 rue Albert-Richard,
+41 22 731 62 72

CHF 3,490.00
VAT 7.7% included. Without shipping costs.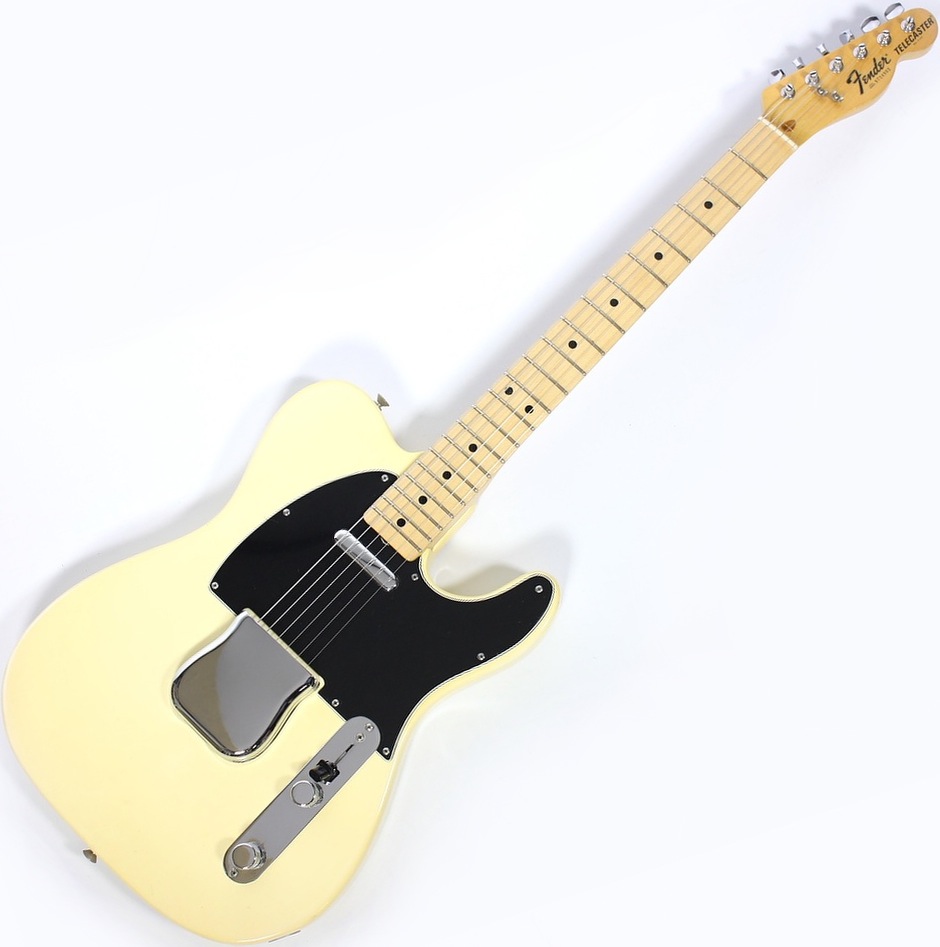 Information:
And again, here's a nice find. We looked for such lightweight 70's Telecaster for years. That  original 1976 Telecaster is in very very good condition, has a confy maple neck with new frets and shows some playwear, tiny scratches and very light dings and dongs here and there on the body. This one owner guitar, purchased new in the USA back then, only played for a little while and was then kept aside. No gigs, no rehearsal room, only gently played home
We had a refret done and kept the original nut. Neck is perfect and set-up can be easily done. The pickups, electronic, solderjoints, part, are original and untouched. The output level is perfect. That guitar rocks and screams. That great looking guitar is a fantastic player aswell. The action is great and the tone you get out of that axe is really powerfull and rock'n'roll.
Comes with its original ahstray and original hardshell case.
Specifications:
all original
ash body
maple neck & fretbard
refret
plenty of meat left on the original frets
pot code 013350 / 377633
pickups reads 6.32kOhms for bridge and 7.12kOhms for neck
neck stamps, barely visible, handwritten 1974 date on neck
weights 3.65 kilos
original ashtray incl.
original case incl.