Leadmusic, Geneva - Switzerland
2 rue Albert-Richard,
+41 22 731 62 72

CHF 3,790.00
VAT 7.7% included. Without shipping costs.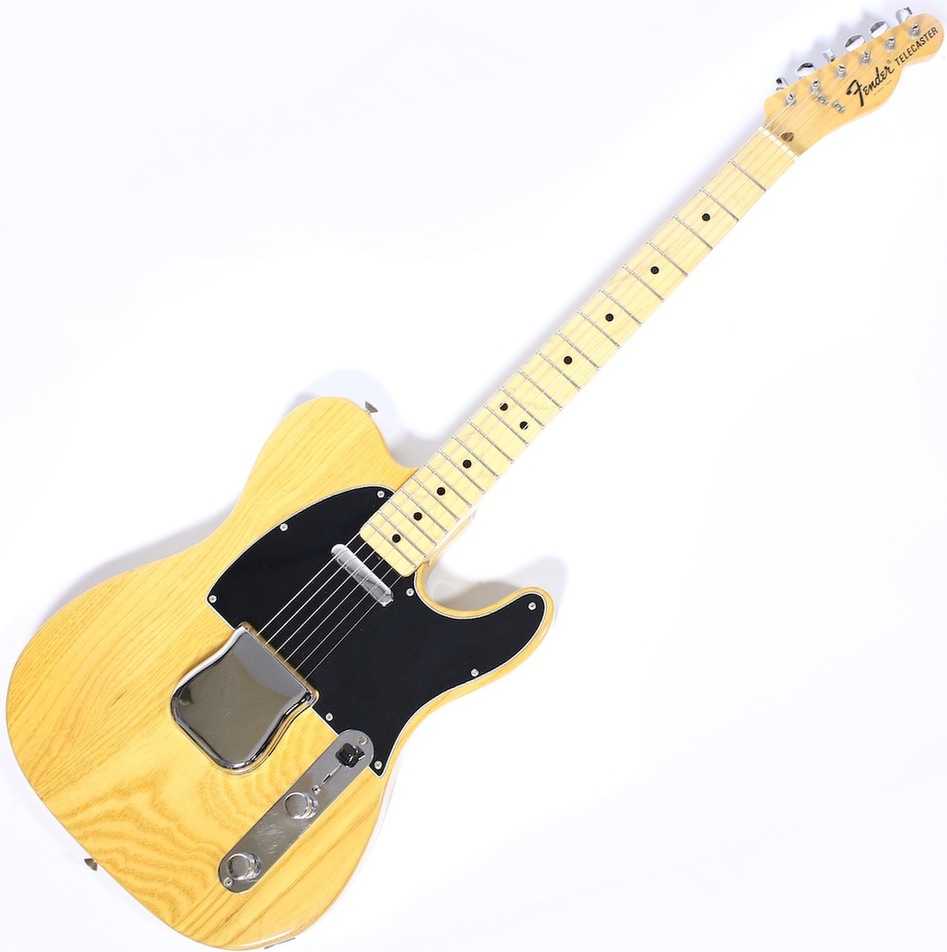 Information:
A very nice find, as this original Telecaster from 1975 is in very good to excellent condition, showing a very nice and unfaded or discolored Natural finish. This guitar could truly satisfy either a musician or a collector as it's a very nice and very playable guitar, with a fairly light body (3.55 kilos) and a fast and confortable Oval neck with C nut width with a pro refret (medium Jumbo) and the original nut was retained. The overall condition of the instrument is very good. It also comes with its original case in excellent condition.
This guitar has it all: a nice weigth swamp ash body, a perfect maple neck with maple fretboard, 2 good sounding pickups (rated at 7.33kOhms in the neck and 6.42kOhms in the bridge) all original electronic, parts, hardware with no changes, modifications or repairs. The finish has some average play wear and checking lines but overall the guitar looks very good for its age. The back has some more checking as well as some light dings and dents but no serious damage. The neck is nice and glossy with only a few very minor blemishes. No signs of any breaks or repairs. The strings are nice and low, play great, and ring out clearly across the board. This Tele really has plenty of life left in it!
Specifications:
all original
ash body nicely figured
maple neck & fretbard
pro refret
original nut retained
plenty of meat left on the original frets
pot code 015479, 3047509
pickups reads 6.42kOhms for bridge and 7.33kOhms for neck
no neck stamps
weights 3.55 kilos
original ashtray incl.
original case incl.