Leadmusic, Geneva - Switzerland
2 rue Albert-Richard,
+41 22 731 62 72

CHF 5,900.00
VAT 7.7% included. Without shipping costs.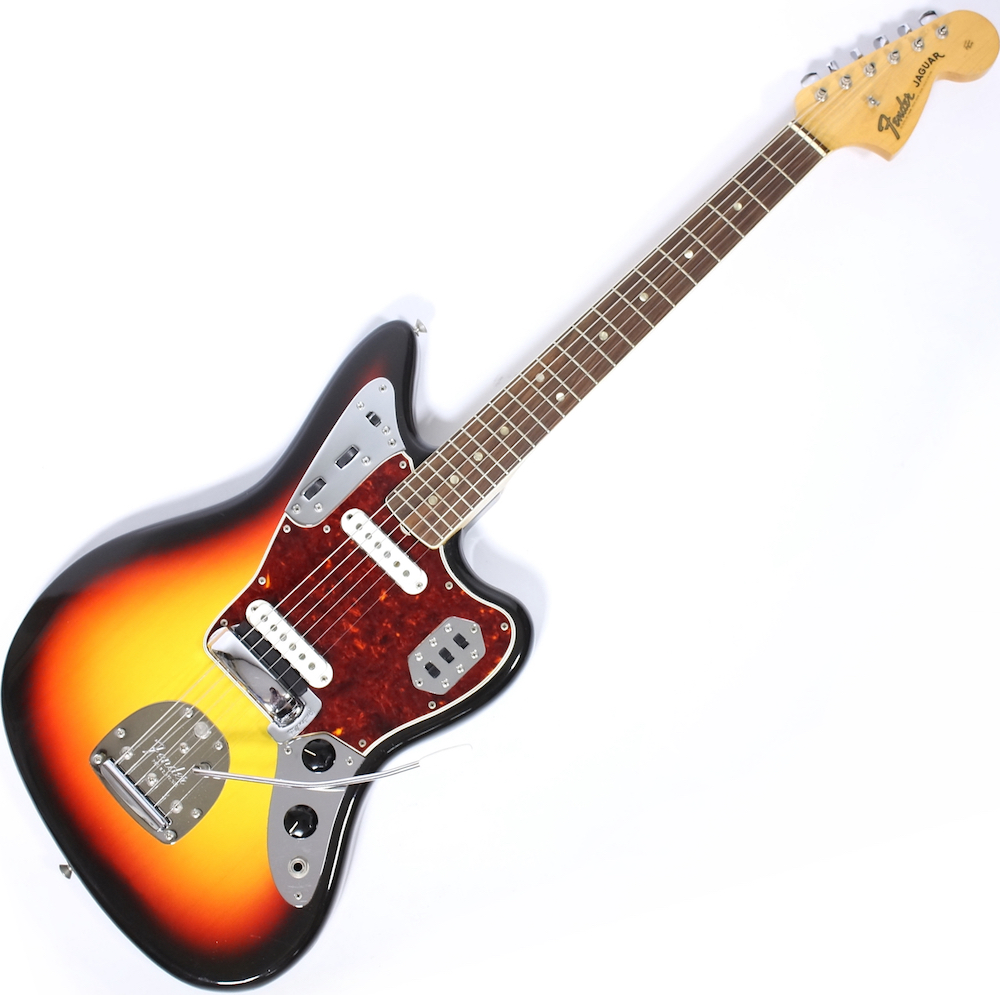 Information:
Wow !!! Here's a truly remarkable guitar with superb tone & lots of cool, vintage character. This gorgeous original 1966 Jaguar sports all the classic hallmarks that make this one a sought after vintage guitars – solid alder body, confortable B-shape maple neck with Indian rosewood fingerboard & a clearly near mint condition !!! Super rare 100% original and excellent to mint condition, with only super minor playwear and light surface scratches here and there. Professionally set up & ready for action straight out of the case.
Amazing shape for its age with almsot no play wear – only a few minor dents & dings, some surface scratches, but almost no weather checking & no finish wear. 100% original finish, no overspray, the guitar has a great look to it with a cool, true vintage vibe & beautiful patina. The neck is a good one !! very confortable, B-shape maple neck with beautiful, dark Indian rosewood fingerboard. The guitar has its original frets, good condition, no dents, almost no playwear. Original Kluson Deluxe tuners are in perfect working condition. Neck is straight & truss rod functions fine. Neck stamp reads 1JAN 66 B.
Original single coils with cloth wiring, original pot and caps. All electronics are in good working condition. Sound is perfect, and that guitar has everything you would expect from a 1966 original Jaguar, plus it's in pristine condition. As for when we list it on our website, there's no cleaner Jaguard we saw on the internet, and some, described as excellent and selling for 4800$ shows scuffs and dents with visible wood… That one we got is sooooo clean, really, an amazing guitar.
Comes with its original bridge cover and case in excellent condition.
Specifications:
original 1966 Jaguar
neck stamp date Jan 1966
original pots (304-6530) and pickups
original switching, cables
original untouched solders
original frets
original nut
original finish
original hardware
the foam of the mute system has probably been changed
original bridge cover & case incl.