Leadmusic, Geneva - Switzerland
2 rue Albert-Richard,
+41 22 731 62 72

CHF 12,900.00
VAT 7.7% included. Without shipping costs.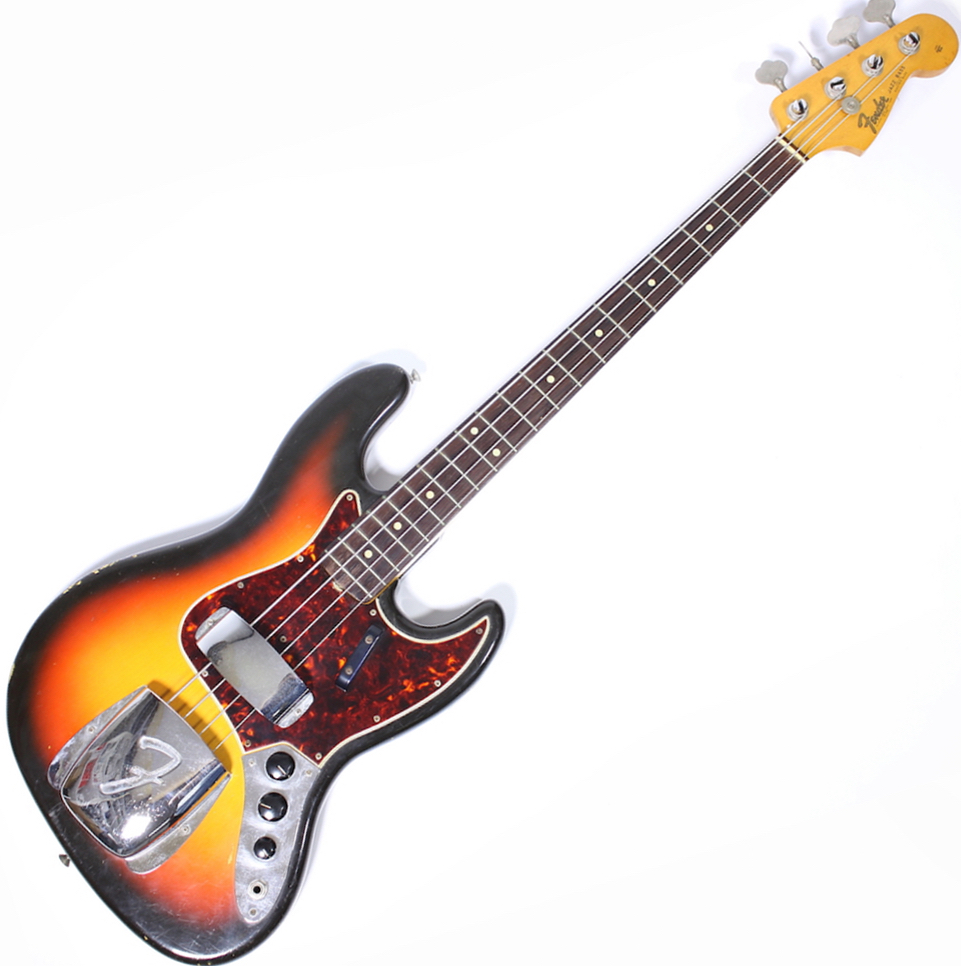 Information:
We found an amazing 1965 vintage Fender Jazz Bass in original Sunburst finish and 100 % original. This wonderfull bass is also a lightweight one, only 3.95 kilos. Also, it's a excellent condition and very clean all original bass, everything is correct. Solder joints are originals and unmolested, painting and finish are originals, electronic is completely original… And it comes with its original black tolex case and some case candies from back then…
This wonderfull Jazz Bass from 1965 has its solder joint untouched and the original pickups are in perfect working condition, with a huge output level and fat sound., The original 1965 dated pots are correct (304 6512). The original tuners and original bridge and hardware are in perfect condition and works fine. A very rare and all original Jazz Bass whom previous and single owner played with flatwound strings and cared a lot for.
The instrument has been recently 'tuned up,' adjusted and inspected to ensure that it sounds as amazing as it did in it's original glory. This bass is also in GREAT player condition – true excellent condition showing almost no playing wear and only in the right places. Original frets are in excellent shape with lots of life left in them. Neck is smooth, and has a very comfortable medium rounded profile. Nice fast action. Amazing playability. The case is in great shape as well.
The bass produces one killer bass sound. You can roll off the treble if you like. That wonderful round low end thump that only a vintage Jazz Bass can give you. Being lightweight and having the fabulous C neck, it is a real JOY to play!
Specifications:
all original 1965 Jazz Bass
original 1965 dated pots (304 6512)
original finishes, no overspray or refin
lightweight, only 3.95 kilos without the original covers
fabulous  C neck
all original electronics and pickups
untouched solder joints
original frets in perfect shape (thanx to the flatwound strings played for years on that bass!!!)
excellent playability, great neck and fast action, a dream to play
original case in good condition
original bridge and pickup covers incl.