Leadmusic, Geneva - Switzerland
2 rue Albert-Richard,
+41 22 731 62 72

CHF 6,250.00
VAT 7.7% included. Without shipping costs.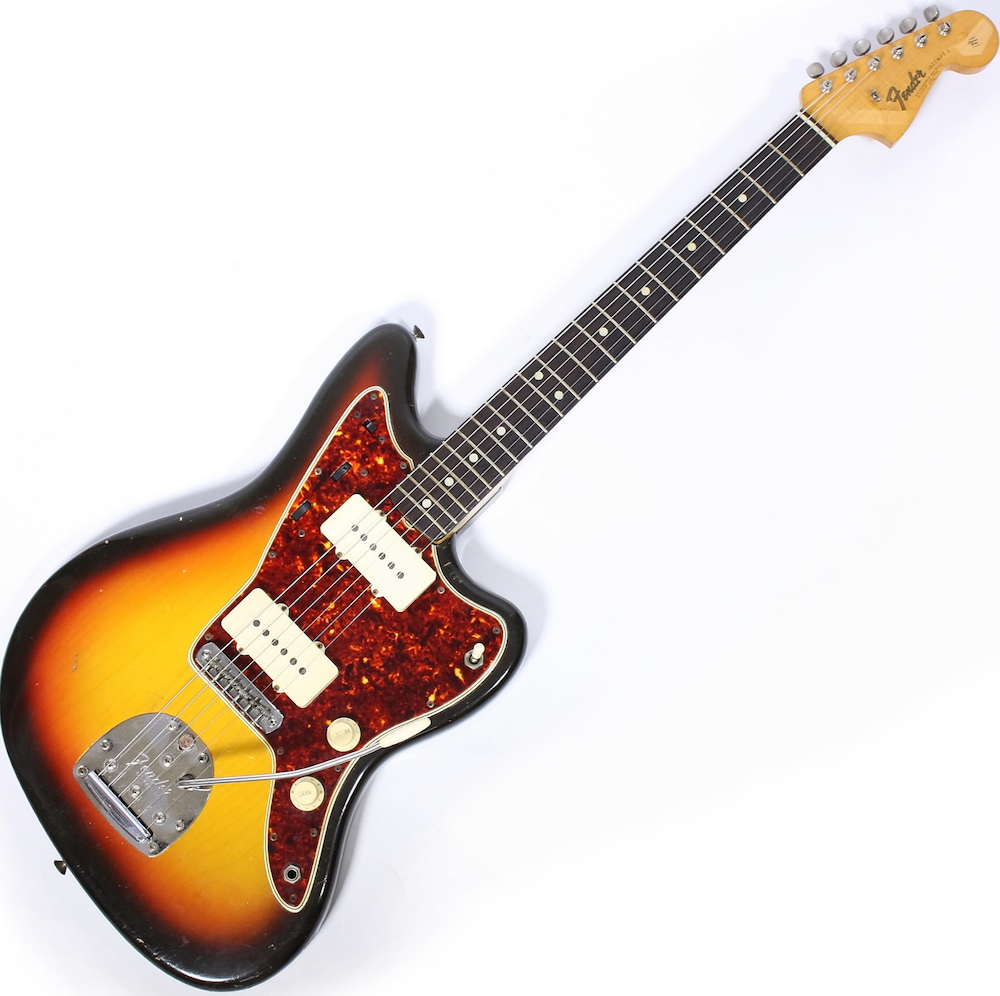 Information:
We got a few of these early 60's Jazzmaster (and some late 50's as well) but this one is clearly the best "player" of them all, and hopefully still has everything to satisfy the demanding collector. It has it all, as it plays effortless, rings like a very good early 60's Fender guitar should and won't cost you the price of a Strat or even a Tele from the same year. It clearly don't get much better than this for someone who likes to play his vintage guitars!
We would like to call it an ll original Pre CBS L series 1965 Fender Jazzmaster, but it had a light overspray on the back of the neck. That's the only thing that has been done… This Guitar is in very good to excellent original condition (for a guitar almost 65 years old). Everything expect that overspray of the back of the neck is original : pickups, bridge, trem system, plastic, pickguard, buttons, electronic and soldering and the original case with the original tremolo arm! This guitar shows some wear, a few dents and dings, but nothing severe. It has some natural checking in the Nitro Finish, and a few minor bumps and scratches, but clearly could be rated with very good condition.
This 1965 Jazzmaster plays as good as it looks, it has buckets of natural resonance that you just don't seem to get in modern guitars. The wood has come of age and settled making this guitar feel solid as a rock. Frets are in perfect shape, without signs of playwear. It probably played flatwound strings for years, and mostly on the first portion of the neck. It might have been strummed its whole life so far…
Now the tone! you can't beat it! original 1965 Jazzmaster single coil pickups give that classic Jazzy sound that cant be mistaken. we have played many reissues over the years but nothing comes close to the original! This Jazzmaster is absolutely stunning.
Comes with its original no logo hardcase and its tremolo arm.
Specifications:
1965 original Fender Jazzmaster
original sunburst & finish on body
overspray back of the neck
original decal
original frets
original unmolested electronic & pickups
pot code 137 6350 and 304 6508
neck stamp 4 MAR 65B
original L neckplate
original tremolo arm incl.
original hardcase incl.