Leadmusic, Genf - Schweiz
2 rue Albert-Richard,
+41 22 731 62 72

Preis auf Anfrage
UVP: CHF 25.00
incl. 7.7% MwSt. Ohne Versandkosten.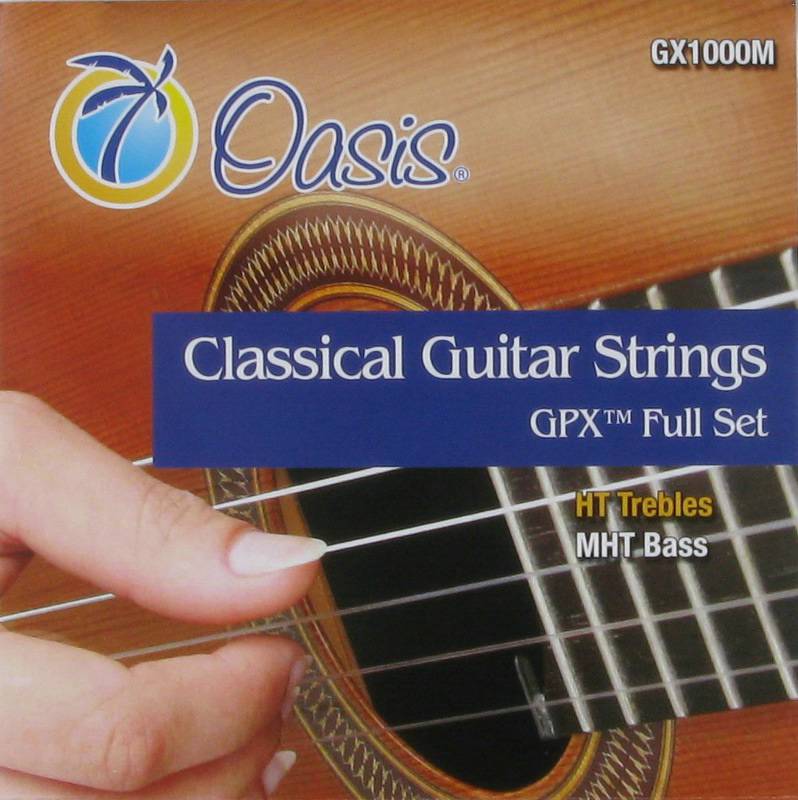 Beschreibung:
A new high endurance 1st string was introduced to the GPX+ sets in May 2014. This long-life string withstands even the most punishing playing styles, and still maintains the beautiful tone and sustain that have made GPX+ strings so popular. Now easier on the left hand, GPX+ strings have the same tension as nylon, thanks to the PVDF fluorocarbon material which is 80% denser than nylon. The brilliance of these fluorocarbon (carbon treble) strings does not rely on the typical stiff hard action of other carbon trebles. The same concert quality sound is here, with far less effort, in Oasis GPX+ strings.
Funktionen:
* GPX treble strings
* Sostenuto bass strings
* Hard Treble / Medium Bass tension