Leadmusic, Genf - Schweiz
2 rue Albert-Richard,
+41 22 731 62 72

Preis auf Anfrage
UVP: CHF 6,190.00
incl. 7.7% MwSt. Ohne Versandkosten.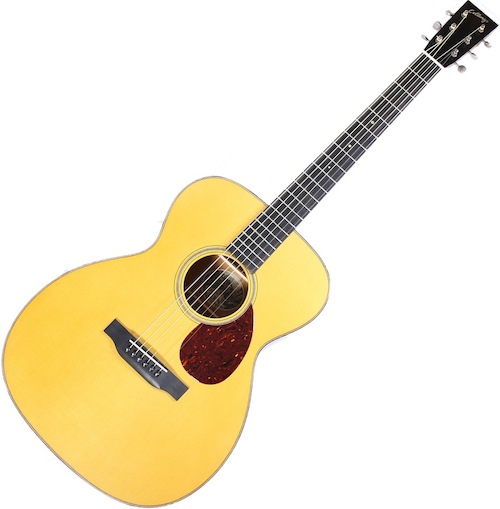 Beschreibung:
Seit 2014 arbeiteten Bill Collings und Julian lage zusammen, undfür Ende 2017 sind die neuen OM1 A JL Juian Lage Signature hier !!! Hier haben wir eine solche Gitarre ohne spektakulär Inlays und die mit reguläre Hölzer aussieht… Aber um so spektakulärer ist der Klang dieser Gitarre! Sehr offen und luftig, rund und voll. Mit dem wunderschön warmen und direkt Ton des Hoduran Mahogoni und Adirondack Top (ja, unsere Gitarre kommt mit die opzionäle Adi-top). Eine Traumgitarre!
Optional Adirondack Spruce Top, Honduran Mahogoni Back and Sides, mormaler 1 11/16" Nut Width und Sitka Bracing…   Diese OM1 A JL sieht nicht nur toll aus, sie klingt auch wunderschön. Ein ganz strammer, aber offener Ton. Sehr ausgewogen, mit ganz viel Dynamik. Sie klingt beim leisen streicheln oder beim starken Anschlagen gleichermassen traumhaft gut. Das richtige Instrument, um ein Gefühlvolles und begeisterndes Gitarrenspiel zu erreichen.
Inkl. relic Waverly tuners und original Koffer.
Funktionen:
optional Adirondack spruce
Honduran Mahogany back and sides
Tortoise with custom wood purflings binding
Herringbone trim with matching backstrip
Custom wood rosette rosette
Custom Traditional Series pre-war scalloped X-brace (no tongue brace)
Animal protein glue
Custom satin nitrocellulose lacquer finish
Mahogany Neck
bone 1 11/16" nut
Sitka spruce bracing
Inlaid Collings Logo
Ebony fingerboard and bridge
Fully adjustable truss rod
Bone nut and drop-in saddle
Ebony bridge pins and end pin
unique 1939 Martin 000-18 neck pattern
25 1/2″ Scale length
Relic nickel Waverly with vintage oval buttons (16:1 ratio)
original hardshell case incl.