Leadmusic, Genf - Schweiz
2 rue Albert-Richard,
+41 22 731 62 72

CHF 1,390.00
incl. 7.7% MwSt. Ohne Versandkosten.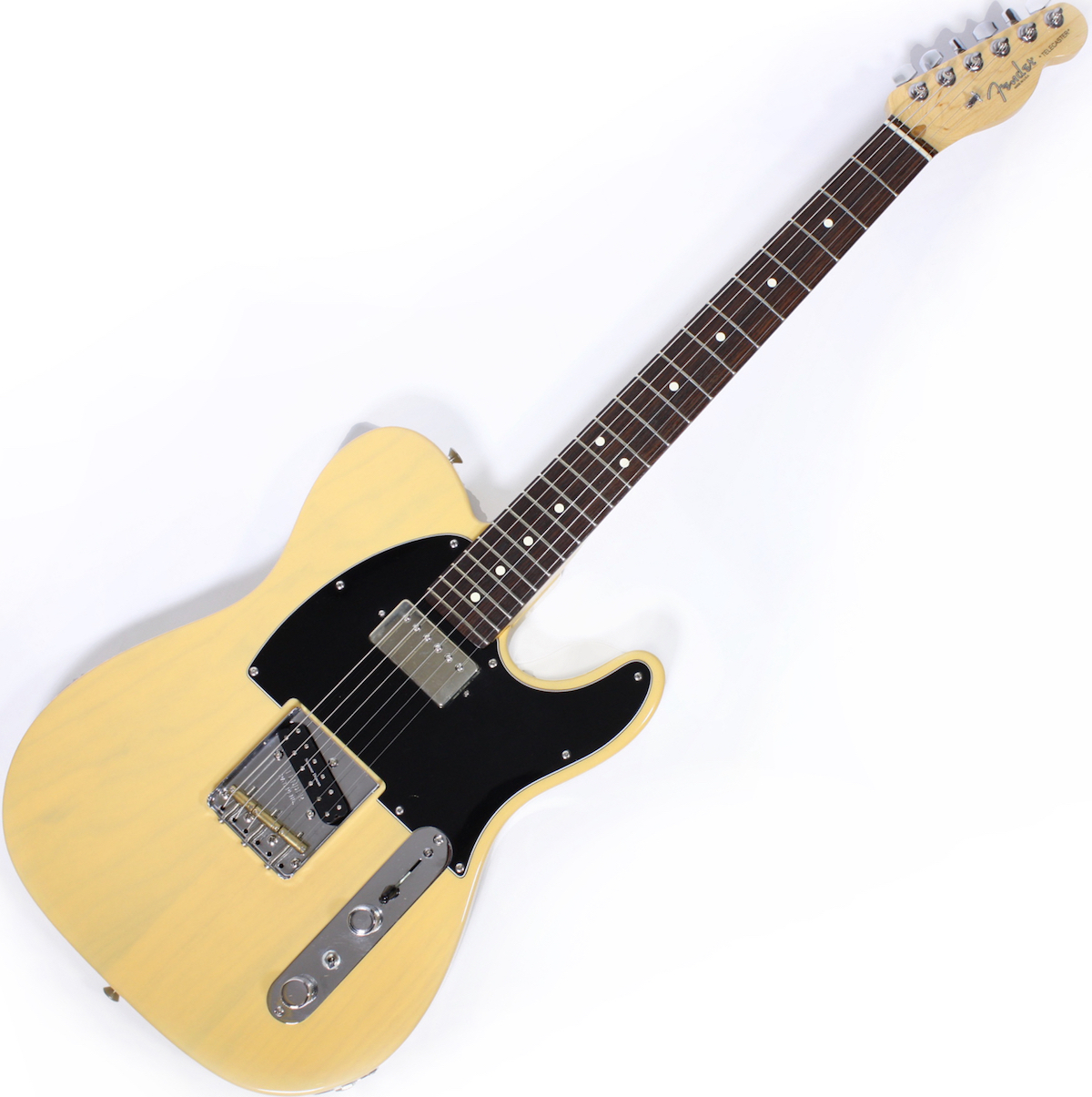 Beschreibung:
Hier haben wir eine super schöne und perfekt Zustand 2008 Fender American Standard Telecaster die einigen Upgrade hat. Diese original Am.Std. Tele sieht jetzt wie eine Hot Rod Telecasters dank seine 2 Seymour Duncan, eine Mini Humbucker Little 59 in der Stegposition und eine SH-1 im Halsposition. Und dank seine eingebaut S1 Switch und eine zweite Mini Split Switch ermöglicht fette Heavy Sounds genauso wie twangige Tele Töne. Die Gitarre ist bis auf einigen sehr leicht Spielspürren im hervorragendem super Zustand, wiegt unter 3,6kg und kommt mit eine Custom Shop Fit Form Originalkoffer.
Funktionen:
2008 fender Telecaster American Standard
ash body
maple neck
rosewood fretboard
modified neck humbucker routing
Seymour Duncan SH1 N chrome cover pickup
Seymour Duncan Little 59 bridge pickup
modified electronic with S1 Switch and toggle split switch
modified brass saddles
3.6 kilos
upgraded Fender fit form tweed case incl.